Hopes and Fears: A Christmas Message & End of Year Encouragement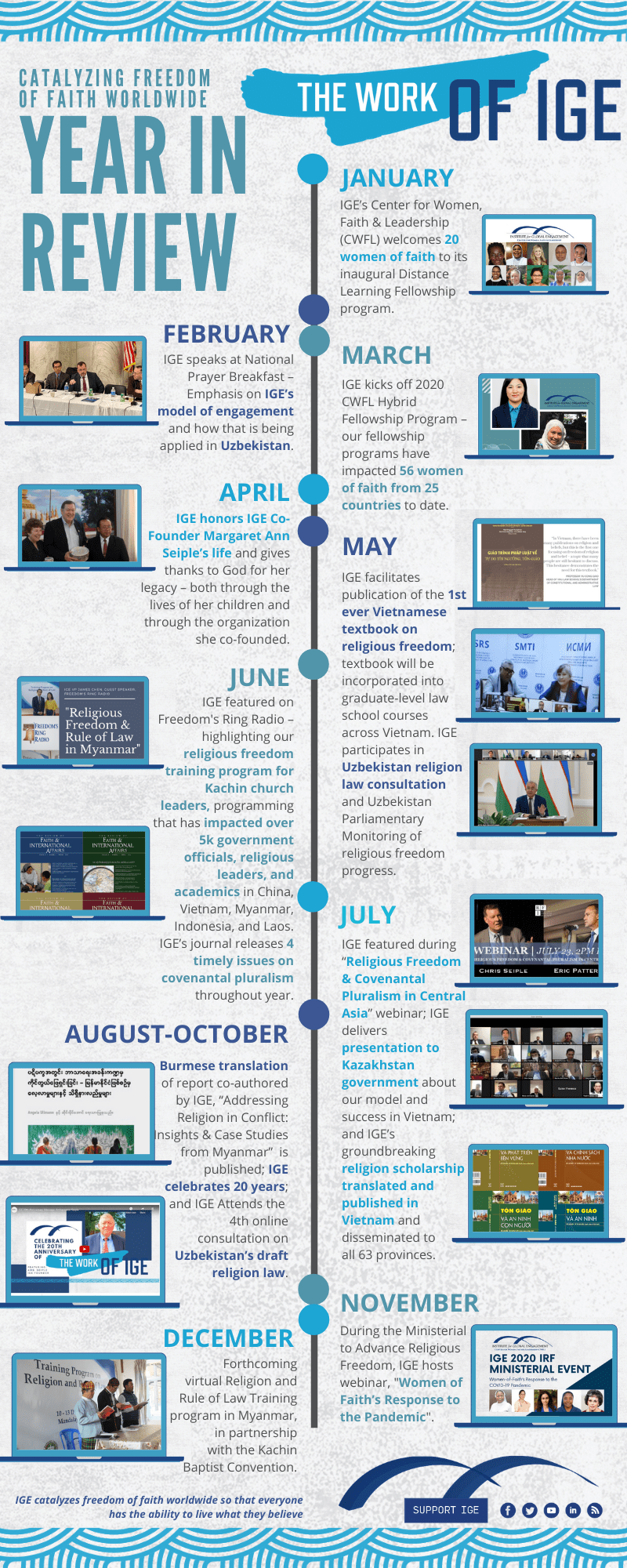 Dear Friends of IGE,
I thank God for the amazing accomplishments that He has done through IGE over the past two decades. Vietnam and Uzbekistan have made extraordinary progress in religious freedom. The State Department recognized this by removing them from their list of the worst violators of religious freedom, the only two countries to ever come off this list! God uses IGE mightily – with such a small team, the only way we can account for the influence IGE has been blessed with both in the church and with the foreign governments where we work, is to give God all the glory!
While some of IGE's work was closed off this year due to the pandemic, we were encouraged to see God faithfully open other doors for us to fulfill our mission to catalyze freedom of faith worldwide. Our fellowship program has trained outstanding women of faith leaders from 25 different countries, all of whom are ministering to vulnerable and marginalized populations. In Vietnam, several of IGE's groundbreaking religious freedom scholarship has been translated into Vietnamese and disseminated to government leaders across all 63 provinces. In Uzbekistan, IGE was invited by their government to participate in a series of online consultations over their draft religion law. This law, once ratified, will intimately affect the lives of people of faith in the country, so we are thankful to play a role in the process of shaping that law. Finally, earlier this month we held an online religious freedom training for Kachin church leaders. The Kachin are a predominantly Christian ethnic minority group that has suffered tremendous persecution from the Burmese military.
I am confident that 2021 will be a strong year for IGE, as we build upon the success of previous years. I do pray that this end of year message will resonate with you and encourage you anew regarding IGE and our ministry! Thank you for praying with and for IGE. God is using your prayers and your generosity to sustain IGE through these challenging times, just like he has for the past 20 years!
Christmas blessings to you and yours,
John Boyd, President & CEO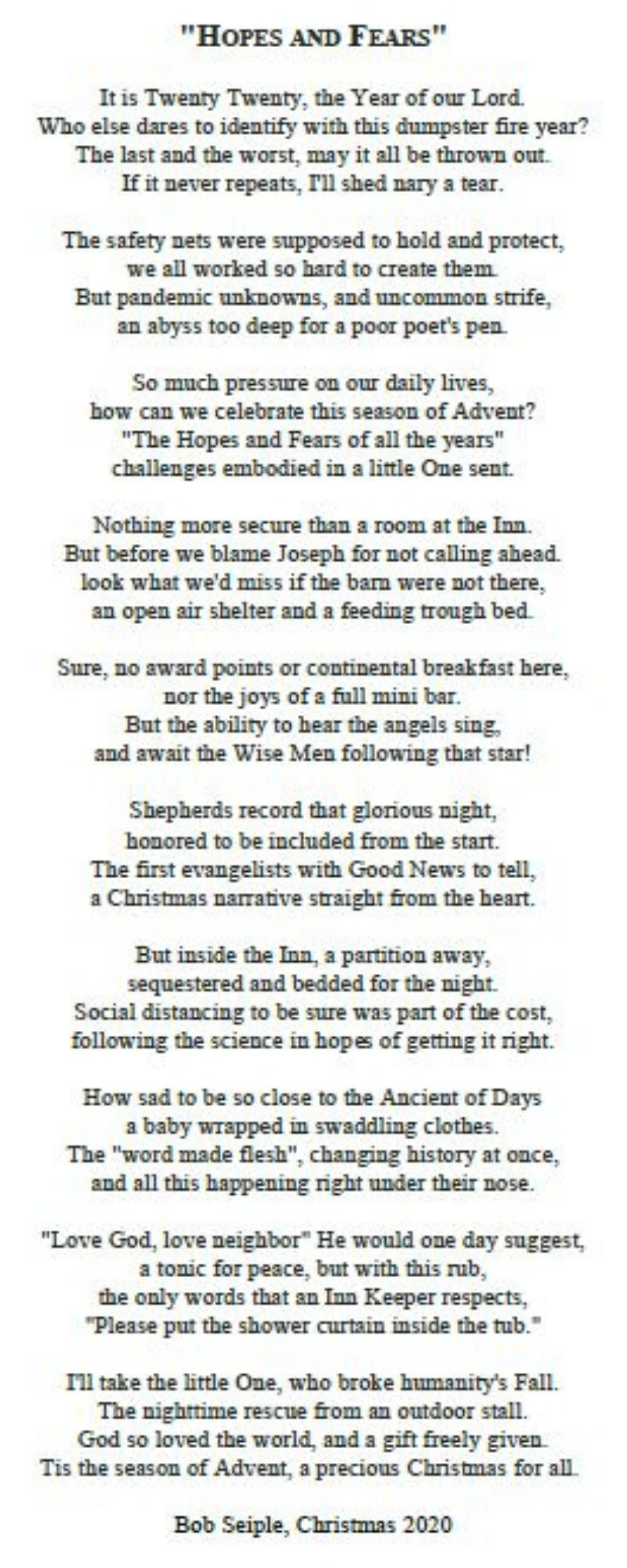 Thank you to IGE Founder Ambassador Seiple for this touching original Christmas poem