IGE's Groundbreaking Religion Scholarship Translated and Published in Vietnam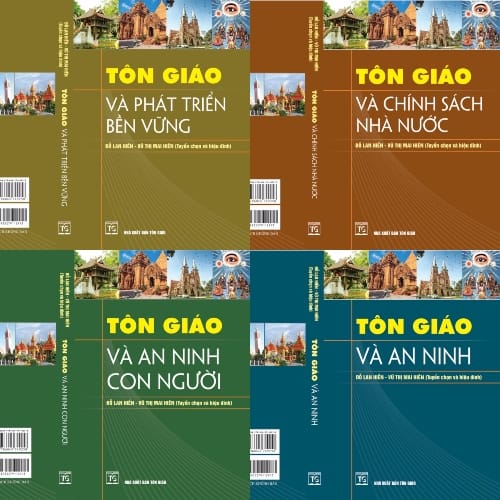 IGE's Vietnam government partners published a groundbreaking four-volume compendium of scholarship from IGE's journal, The Review of Faith & International Affairs. The compendium contains 39 articles from The Review in both English and Vietnamese, covering four topics: 1) Religion and Human Security; 2) Religion and Security; 3) Religion and State Policy; and, 4) Religion and Sustainable Development.
This is the first-ever publication in Vietnam to offer international perspectives on critical issues related to religion and religious freedom. IGE's partners, the Ho Chi Minh National Academy of Politics (NAP) and the Vietnam-USA Society, will distribute this compendium to both central and local government officials throughout all of Vietnam's 63 provinces. The compendium features articles such as:
"Vietnam is working out how to create necessary channels for religion to participate in society, particularly in health care, education, welfare, and charity. This compendium provides critical scholarship to inform debates on this topic taking place now in our country," said Dr. Do Lan Hien, director of NAP's Institute for Religion & Belief.
IGE has worked in Vietnam for over 15 years, partnering with both the government and grassroots in religious freedom trainings and scholarship. IGE's work in Vietnam also promotes people-to-people diplomacy between the United States and Vietnam, especially on religious freedom issues. To learn more, contact IGE's Vietnam Program Manager Hien Vu (hvu@globalengage.org).