Catalyzing freedom of faith so everyone has the ability to live what they believe.
Learn More
---
Our
Mission
Equip government and faith leaders to collaboratively engage issues at the intersection of religion, security, and governance.
Our strategic approach is undergirded by three pillars
Why freedom of faith matters
---
Where We Work
IGE stands dedicated to preparing leaders for effective global engagement. It places emphasis on programs around the globe equipping individuals with the necessary tools to navigate diverse cultures, protocols, and influences.
Portico
Blog
FEATURED ARTICLE
June 14, 2023 • Charles Ramsey
The causes of religious repression and conflict in Pakistan are complex, and a sometimes-overlooked dimension is that of the state's capacity to limit the use of its financial markets to fund violent extremism.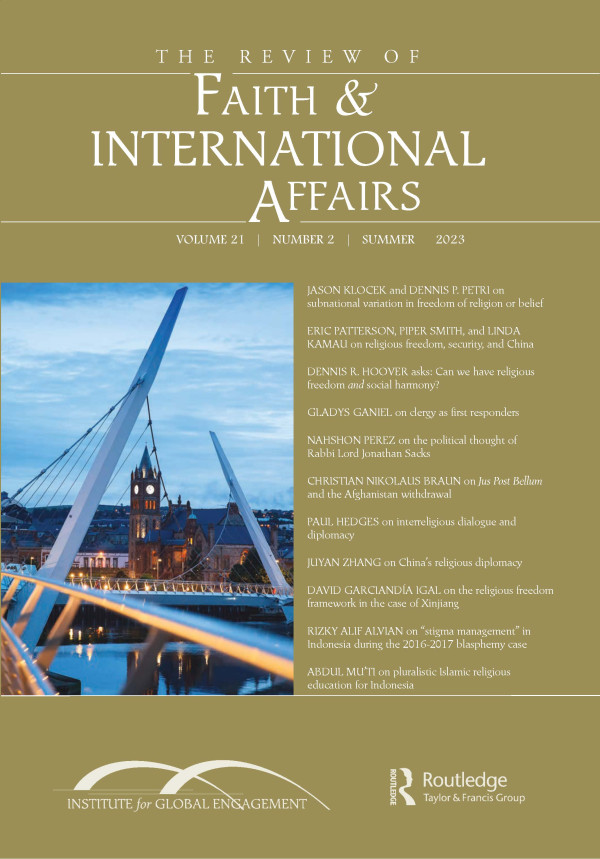 Latest Publication
Volume 21, No. 2, Summer 2023
There are a number of organizations working to promote religious freedom for both Christians and non-Christians around the world.  The Institute for Global Engagement works effectively with both religious and political figures in many countries around the world to find solutions to problems of religious intolerance." Walter Russell Mead's title is "Hudson Institute Distinguished Fellow in Strategy and Statesmanship, Bard College Professor of Foreign Affairs and Humanities, and Wall Street Journal columnist
Walter Russell Mead
Hudson Institute scholar, Bard College professor, and columnist at The Wall Street Journal
Empower Global Change
Support Our Mission with a Donation!
Your generous contribution enables us to advance religious freedom worldwide, promote interfaith dialogue, and foster positive social change in communities globally.
Donate