Welcome to The Institute for Global Engagement
IGE catalyzes freedom of faith worldwide so that everyone has the ability to live what they believe.
Recent IGE Updates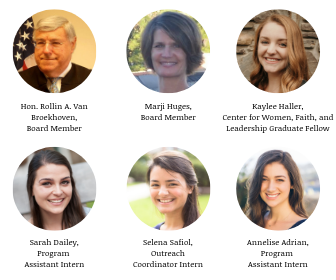 The Institute for Global Engagement is pleased to announce the addition of two new board members and four new interns to our team! Globally-oriented and passionate about service and leadership, we are thrilled that their mixture of experiences and talents will contribute to our mission to catalyze freedom of faith worldwide.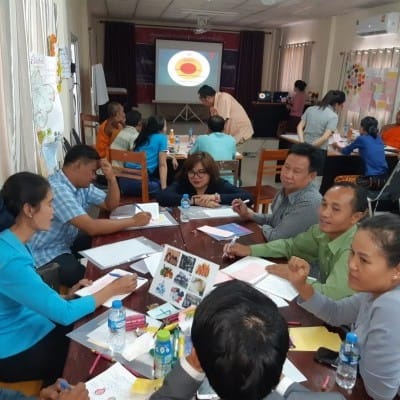 From May 6 to 10 IGE and the Lao Front Department of Religious Affairs accompanied their Lao Peace Building Team to Hinboun District, Khammoune Province, Laos to conduct a five day peacebuilding workshop. 35 people from 11 different Lao government and religious organizations participated.
One of the main pillars of IGE's approach is "Relational Diplomacy": We overcome obstacles of culture and religion by creating and nurturing mutually beneficial relationships, inviting all viewpoints to the table, and working together as partners for the common good.
IGE is currently active in China, Vietnam, Laos, Uzbekistan, and Myanmar. IGE is also home to the Center for Women, Faith & Leadership (CWFL).
Freedom of faith matters for women, business, peace and security, governance, human rights, freedom of speech and press, healthcare, and youth and education. When you support IGE, you are supporting freedom of faith which matters for all spheres of life.
We encourage you to take the next step in your journey with IGE: Browse our website, sign up to receive our monthly update emails, join our prayer list, engage with IGE on social media, or consider donating to support our work.
"There are a number of organizations working to promote religious freedom for both Christians and non-Christians around the world. The Institute for Global Engagement works effectively with both religious and political figures in many countries around the world to find solutions to problems of religious intolerance."
Walter Russell Mead
from "The Yule Blog" at Providence, The Wall Street Journal columnist and Professor of Foreign Affairs and Humanities at Bard College