USCIRF's 2020 Report and the Need for IGE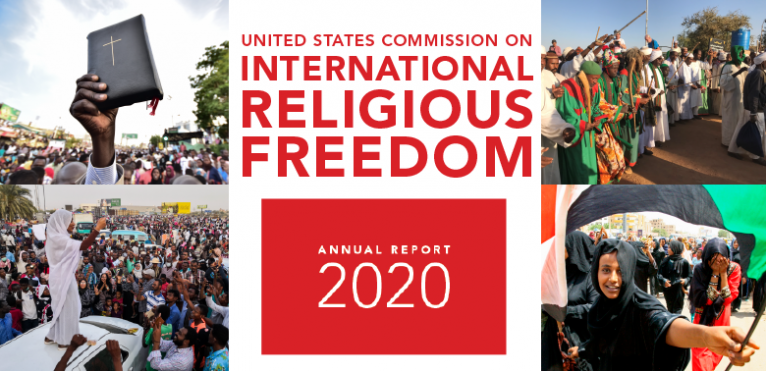 On April 28, 2020, the U.S. Commission on International Religious Freedom (USCIRF) released its 2020 Annual Report which details the status of religious freedom around the world, including many of IGE's focus countries. The report's findings demonstrate the importance of IGE's unique model of relational diplomacy -- engaging both government leaders and faith communities -- to catalyze structural, long-term change on the ground, so that people can live what they believe. Take a look at what IGE is doing to address some of the key countries and significant findings mentioned in the USCIRF report:
Vietnam - USCIRF Key Findings
Many of the religious freedom violations documented in the report occur in more rural areas of Vietnam and are usually perpetrated by local officials. This is why IGE's programming, especially at the local levels, are critical. Our training programs not only work to change the mindsets of local officials towards faith communities, they are also building relationships and trust between these officials and faith leaders. Local government leaders are also interacting with international experts on religious freedom and law in IGE's programs, opportunities they otherwise would not have.
Uzbekistan - USCIRF Key Findings
For the first time in its reporting, USCIRF removed Uzbekistan from their list of the worst violators of religious freedom. Their report notes that "religious freedom conditions in Uzbekistan trended positively." IGE has played a key role in walking alongside the Uzbekistan government in ushering in these improvements. One of the outstanding issues that USCIRF has identified is that Uzbekistan's Religion Law is still in need of major revision. IGE is partnering with the Uzbekistan government on efforts to amend the law in line with international standards. Earlier this month, IGE participated in an online consultation with Uzbek officials and international law experts to provide feedback on the law.
Burma (Myanmar) - USCIRF Key Findings
The USCIRF report details the persecution of the Kachin people, a majority-Christian ethnic group whose homeland is in the northern part of the country bordering China. Attacks from the Burmese military have forced over 100,000 Kachin from their homes and damaged or destroyed over 300 churches. Last year, IGE provided its flagship religious freedom training program for Kachin church leaders in partnership with the Kachin Baptist Convention (KBC). Recognizing the value of trainings for their leaders, the KBC has asked IGE to conduct more trainings and are also incorporating a significant portion of its costs into their annual budget.
Making a Long-Term Impact
Around the world, IGE's programs are engaging and transforming the mindsets of government leaders who influence laws and policies that restrict freedom of faith. They are also equipping faith leaders with the skills and knowledge to effectively engage their own government and secure their freedom of faith.