IGE Co-convenes Groundbreaking Religious Literacy Training in Kazakhstan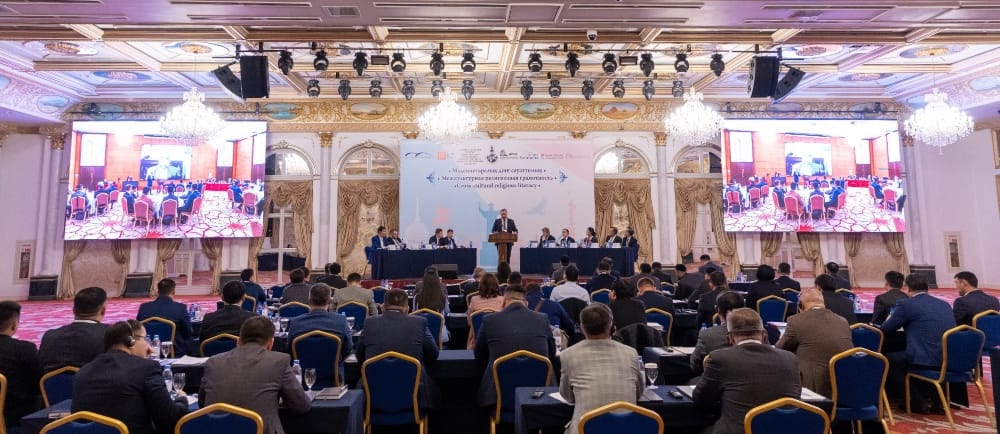 From March 16-17, 2022, IGE co-convened a Cross-Cultural Religious Literacy Training Program in Shymkent, Kazakhstan. The program was hosted by the Committee on Religious Affairs under Kazakhstan's Ministry of Information and Social Development and organized by Love Your Neighbor Community (LYNC) and the Association of Religious Organizations of Kazakhstan (AROK). LYNC president and IGE Senior Fellow for Central Asia Wade Kusack stated, "This was a truly remarkable and unprecedented event that brought together law enforcement and government officials that deal with religious affairs with religious leaders to study the best global practices on collaborating to build a better and more secure society." Other convening partners included the Faith Centre at the London School of Economics and Political Science, Leimena Institute, Caspian University, and the International Religious Freedom Roundtable.
Shymkent is the third-largest city in the country with a population of over 1 million. The Muslim community is very developed with over 88 mosques in the city alone. This was the first time a training program on religion had ever been held involving local law enforcement agencies, religious communities, and international organizations. The program was one of the practical outcomes of a Memorandum of Understanding signed between the Committee on Religious Affairs and LYNC last year during the International Religious Freedom Summit in Washington, DC.
There were 57 participants ranging from prosecutors, law enforcement officers, religious affairs officials, Muslim imams, Orthodox priests, and Evangelical pastors. The program featured leaders—to include IGE's own Vice President of Global Operations, James Chen; Vietnam Program Manager, Hien Vu; and, President Emeritus, Chris Seiple—presenting on topics addressing religious literacy skills, religious freedom roundtables, and case studies from Vietnam, Indonesia, and China. Each session was co-moderated by a local Muslim imam and Christian pastor, which served as an ideal model for constructive engagement and relationship-building that could be replicated in other regions of the country. One participant who was a prosecutor said of the program, "This is very interesting approach - to share different case studies from around the world instead of telling us what to do. I would like to see how a broader religious literacy program could work in our country."
IGE looks forward to continuing our work across Central Asia building religious freedom for all.
IGE's James Chen Reports from Kazakhstan
On the ground footage and updates from Day 2 of the Training.