Religious Freedom Expert and Practitioner, Knox Thames, Joins IGE as Senior Fellow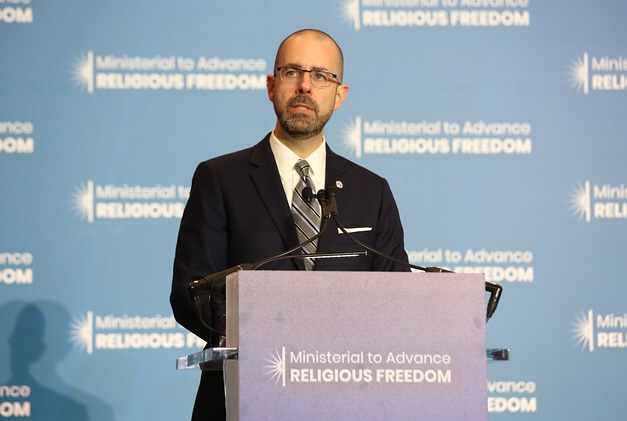 The Institute for Global Engagement is pleased to announce the addition of Knox Thames to the IGE team as Senior Fellow. He joins IGE after a 20-year civil service career, most recently serving as the first Special Advisor for Religious Minorities at the U.S. Department of State. In his special envoy role, he led State Department efforts to promote the rights of religious minorities in the Middle East and South and Central Asia across two different administrations. Bringing a wealth of experience, Thames has also served as the Director of Policy and Research at the U.S. Commission for International Religious Freedom, as Counsel at the U.S. Helsinki Commission, and as an adjunct professor at the U.S. Army War College. He previously worked with IGE on the publication of International Religious Freedom Advocacy: A Guide to Organizations, Law and NGOs in 2009, an innovative handbook on how to build religious freedom with both government officials and the general public.
"I'm very excited to be joining IGE as a Senior Fellow. I've been a longtime supporter, going back a decade with the publishing of our book," said Thames. "IGE has developed innovative approaches to promoting religious tolerance and freedom around the world. I'm pleased to help carry that work forward."
Thames joins IGE with the support of a grant from the Templeton Religion Trust for a project on "Charting a New Course: Promoting Freedom of Thought, Conscience, Religion and Belief in the 21st Century." The project seeks to equip policymakers with strategies to push back against the rising tide of religious freedom violations, while providing these same insights to the general public. As an IGE Senior Fellow, Thames will engage in various writing projects on the importance of defending freedom of religion and conscience including a book and op-eds. He will also share his work through public speaking engagements. He will also be a Visiting Expert at the U.S. Institute of Peace.