IGE's Center for Women, Faith, & Leadership Convenes Fellows in Washington, DC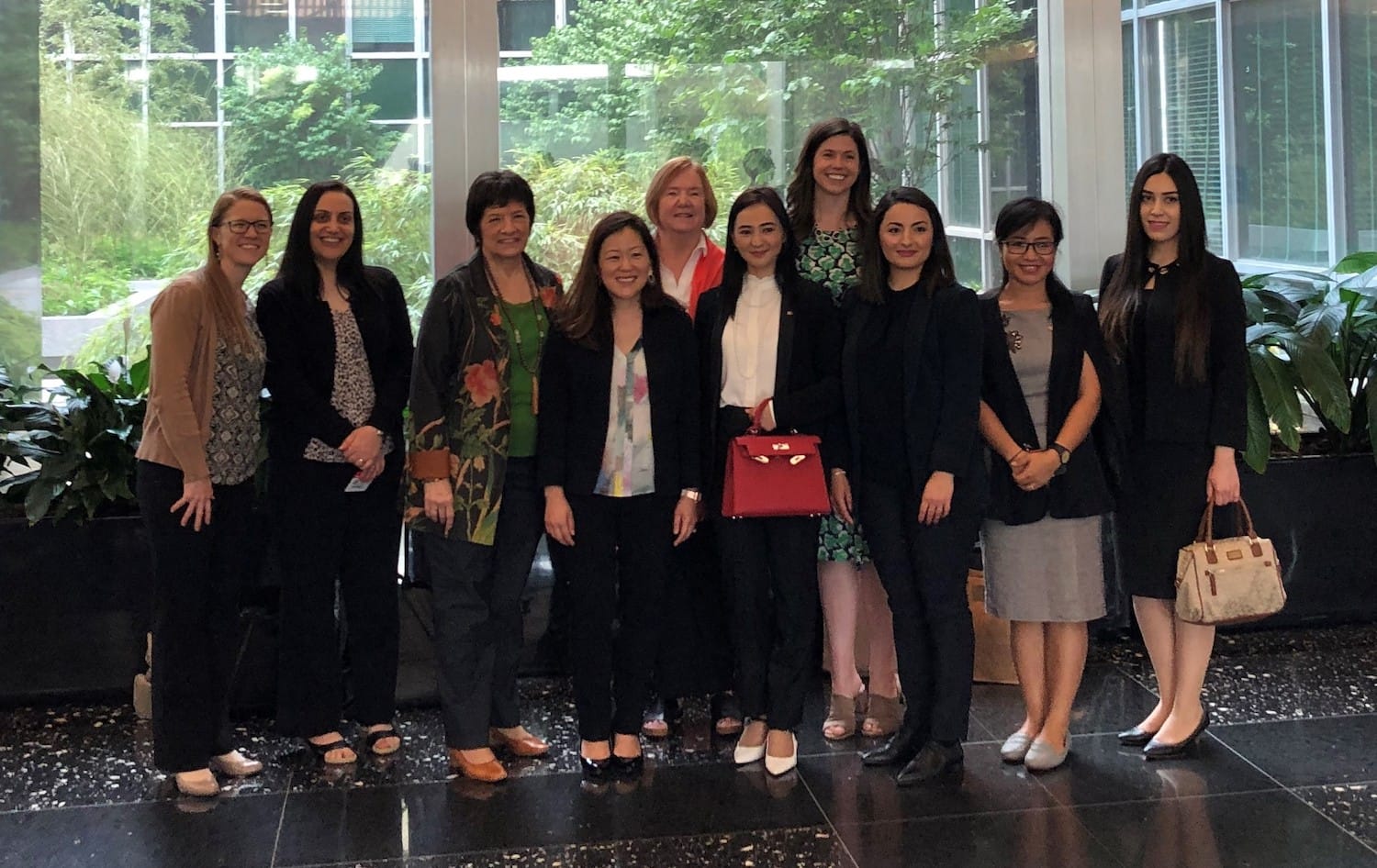 CWFL Fellows Visit the State Department to Provide Briefings
From May 6-11, the Institute for Global Engagement's Center for Women, Faith & Leadership (CWFL) convened the third cohort of its flagship Fellowship program in Washington, DC. The CWFL Fellowship brings together women-of-faith for a year-long program with three goals: 1) Building skills that advance their leadership within their professions and strengthen their credibility and advocacy globally; 2) Building awareness around their identity as women-of-faith and how that contributes to their resilience as leaders; and, 3) Building skills in sustainable leadership and self-care techniques in order to ensure that they do not just survive, but thrive.
The 2019 cohort has a special emphasis on women-of-faith working with vulnerable and marginalized populations around the world, with 10 women representing Cambodia, Iraq, Uzbekistan, Pakistan, Kenya, USA, and Sweden. The Fellows come from Muslim, Christian, and Yazidi faith backgrounds.
Earlier this month, the Fellows kicked off the program with an initial dialogue focused on "Religion, Gender, and Identity." Subsequent sessions covered topics such as addressing compassion fatigue and vicarious trauma, conflict and negotiation, public speaking, mentorship, and building resilience.
During their time in Washington, the Fellows provided briefings to officials at the State Department's Office of Global Women's Issues and the International Religious Freedom Office. They also engaged in dialogues with faculty of the Johns Hopkins School of Advanced International Studies and members of the International Religious Freedom Roundtable.
IGE will reconvene the Fellows in November 2019 in Tashkent, Uzbekistan, for their second in-person workshop where they will share their capstone projects to sustainably aid vulnerable and marginalized populations.