IGE Visits Vietnam to Engage Government and Faith Leaders in Hanoi and Binh Dinh Province on Religious Freedom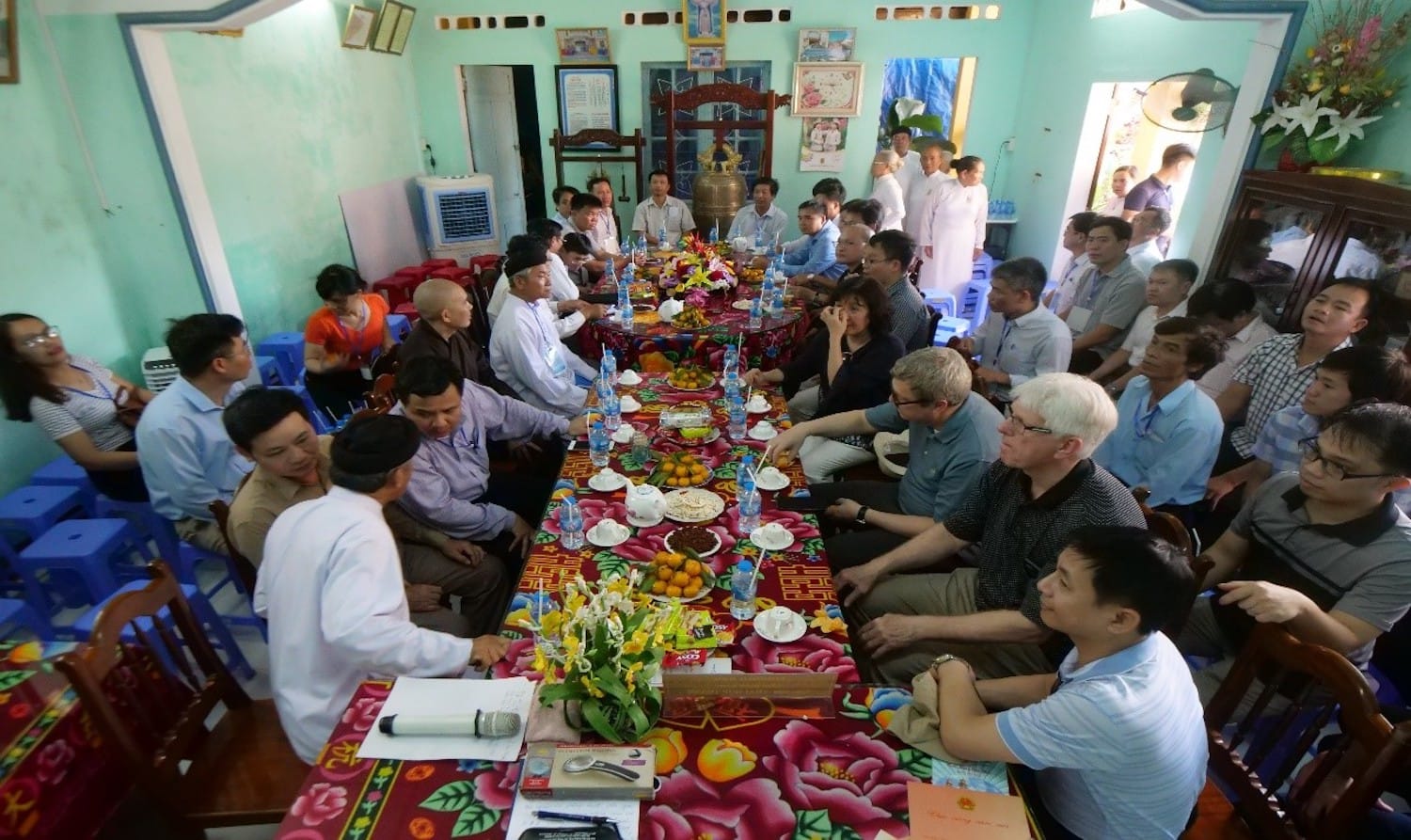 IGE and Religion & Rule of Law training program participants visit a Cao Dai temple.
From March 27-April 3, the Institute for Global Engagement (IGE) conducted its annual visit to Vietnam to engage government and faith leaders on religious freedom. The visit focused on Hanoi and the south-central coastal province of Binh Dinh. IGE President & CEO John Boyd headed the delegation which also included Vice President of Global Operations James Chen and Vietnam Program Manager Hien Vu. The visit kicked off with IGE's Religion and Rule of Law (RROL) certificate training in Qui Nhon city, the provincial capital of Binh Dinh. During the training, James Chen gave a presentation on "International Religious Freedom and U.S. Foreign Policy in Asia" and Hien Vu led a session on "Conflict Resolution Skills."
Learning about Binh Dinh's religious diversity
As part of the training program, participants visited the places of worship for the province's main faith communities including Buddhists, Catholics, Protestants, Cao Dai, and Cham. For many participants which included local officials, this was their first time visiting religious venues and hearing about the beliefs and practices of different religions in the country.
Engaging Government and Faith Leaders in Hanoi
After the successful conclusion of the RROL training program, the IGE team traveled to Hanoi, the capitol of Vietnam, and met with senior-level officials to discuss the religious freedom situation in Vietnam and IGE's work in the country. IGE was also very encouraged to meet with and hear from Vietnamese Christians, who are a religious minority, who have been bold and innovative in meeting the needs of their local communities.