IGE Speaks at Indonesian Virtual Conference on Religious Freedom and Rule of Law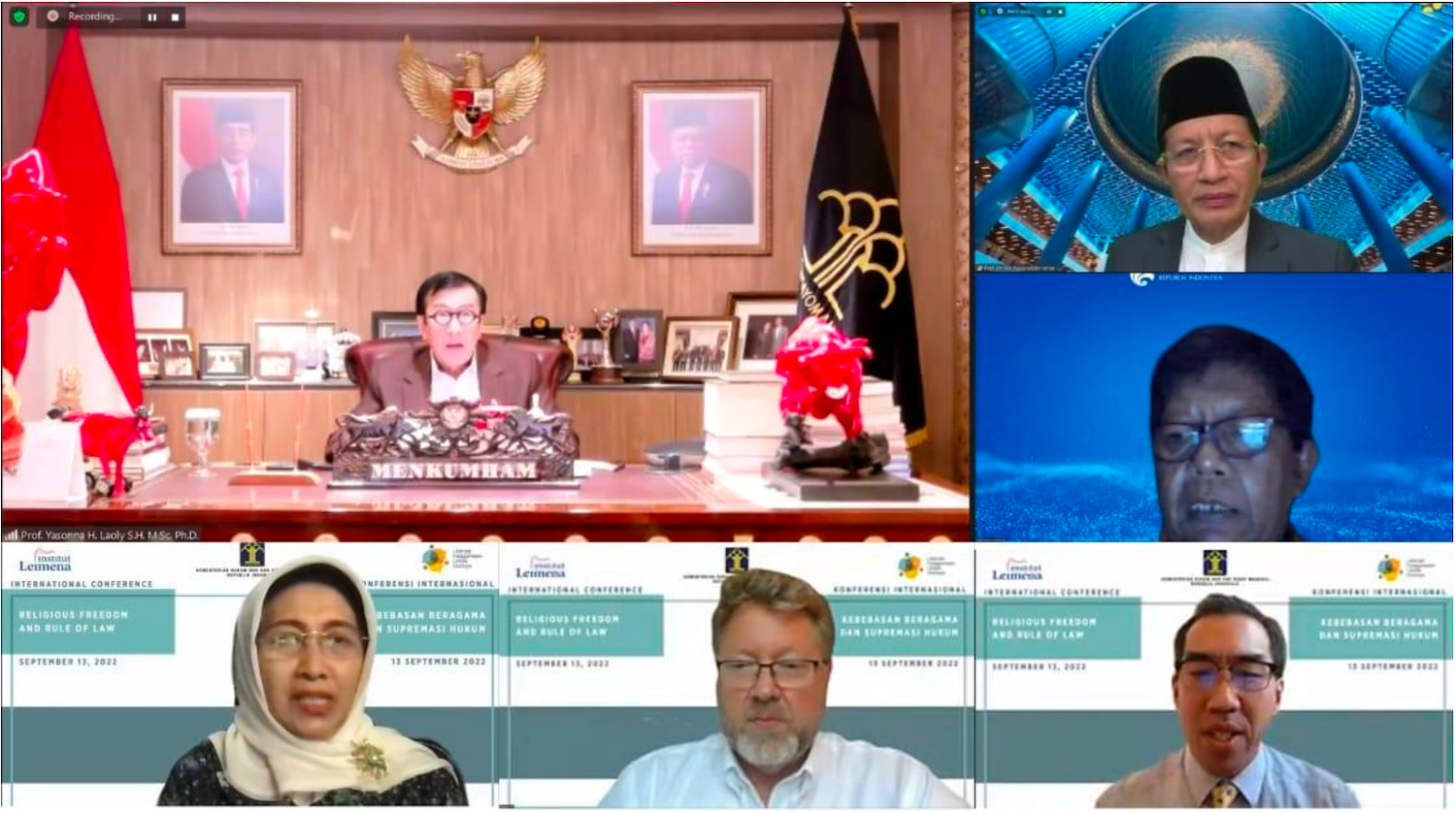 On September 13, 2022, IGE Vice President of Global Operations James Chen gave a presentation at an online conference on "Religious Freedom and Rule of Law" hosted by the Indonesian government's Ministry of Law and Human Rights and Leimena Institute, a Jakarta-based think tank. Indonesia's Minister of Law and Human Rights Yasonna H. Laoly delivered the keynote speech. There were over 2,000 online participants. During his presentation, James shared about IGE's religion and rule of law training programs that have been conducted around the world in countries like Vietnam, Uzbekistan, Kazakhstan, and Myanmar.
Indonesia is home to the world's largest population of Muslims with over 230 million. In his keynote remarks, Minister Laoly declared that "religious freedom in itself is an absolute right," but he acknowledged that "we also face challenges when the right to freedom of religion is made an exclusive right that can only be enjoyed by a certain group of people, without respecting the rights of others to emb
race a different religion and belief." In order to address this, "law and rule of law play an important role in maintaining public order and regulating religious life and freedom in Indonesia." IGE has previously conducted a Religion and Rule of Law training in Jakarta, Indonesia, in 2017 in partnership with Leimena Institute and the International Center for Law and Religion Studies.