IGE conducts Religion and Rule of Law Training in Vietnam's Nghe An Province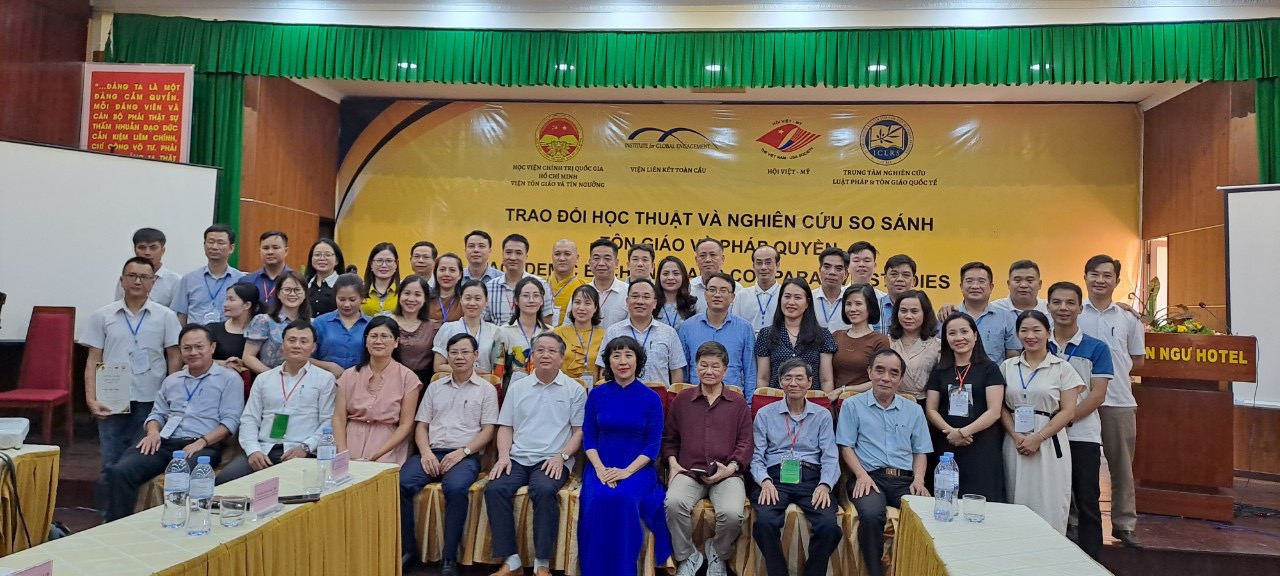 Training program group photo
From August 7-10, 2023, IGE and its partners held the 11th Religion and Rule of Law certificate training program in Vietnam's Nghe An province. 60 government officials, academics, and faith leaders from Thanh Hoa, Ha Tinh and Nghe An provinces participated in the program.
"This training for local authorities and faith leaders meets a great need for religious harmony in Nghe An," said IGE Program Manager Hien Vu, "This province has been known for tension between the government and ethnic minorities and faith groups on religion-related issues. The candid discussion on challenges and opportunities that took place during this training can hopefully provide new ideas and perspectives to local stakeholders to work towards religious harmony."
The training provided academic exchange and comparative studies on the legal protection of religious freedom per Article 18 of the UN Universal Declaration of Human Rights. Experts also presented case studies from Germany, Indonesia, Singapore, the United States, and Vietnam. Discussion took place on issues related to religious registration, new religious movements, human dignity, and governance at the district level.
IGE and its partners, the Institute for Religion and Belief at the Ho Chi Minh National Academy of Politics, International Center for Law & Religion Studies at Brigham Young University Law School, and Vietnam-USA Society, have conducted 11 training programs on Religion and Rule of Law since 2012, training more than 1,100 government officials, academics, and faith leaders.
To learn more about previous trainings and IGE's work in Vietnam, click here.