IGE Launches New Eastern Europe Religious Engagement Initiative in Tbilisi, Georgia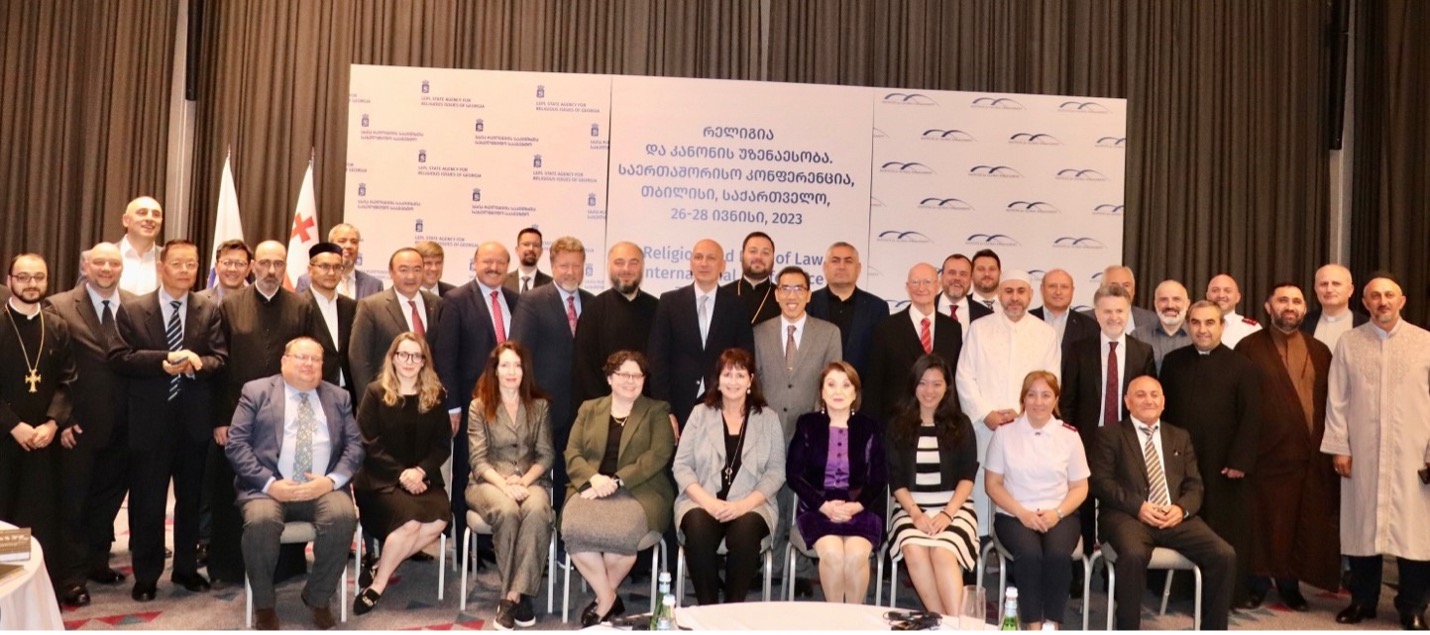 From June 26-28, 2023, the Institute for Global Engagement (IGE) held a Religion and Rule of Law Conference in Tbilisi, Georgia, in partnership with the Georgian government's State Agency for Religious Issues (SARI).
"This marks a significant milestone for IGE as this is our first project in the Eastern Europe region and a majority Orthodox Christian context," said IGE Senior Vice President James Chen, "The Russia-Ukraine conflict is at the forefront of people's minds, but there are also other critical geopolitical and religious dynamics here that have impact worldwide, so we wanted to see how IGE could engage this region."
The conference convened government officials, religious leaders, academics, and civil society representatives from Georgia and other countries in the region including Hungary, Poland, and Moldova. There were 64 participants including representatives from Georgia's diverse religious communities – Georgian Orthodox Church, Catholics, evangelicals, Muslims, Yazidis, and Jews.
The conference featured presentations from a global cohort of experts examining religion policies in different countries. In addition to featuring European and American perspectives, IGE also convened experts from Asia including China, Singapore, Taiwan, and Kazakhstan.
On the third day, a religious freedom roundtable was held with Georgian religious leaders and government officials. Much of the discussion took place over questions regarding religion policies in other European countries and how they compared to a prospective religion law in Georgia.
"Like many countries worldwide including the United States, Georgian society is in the midst of contentious debates over the core values that define Georgian identity. These debates are interlocked with faith, culture, and sovereignty," said Chen, "Our hope is that conferences like these can help bring government, religious communities, and civil society to the same table and engage these issues constructively."