Since 2004, IGE has worked with the Chinese government and civil society partners to bring together key stakeholders from within and outside of China that would not otherwise meet, facilitating strategic and candid dialogue that leads to respect, reconciliation, and ultimately resolution of issues of critical importance related to religious freedom and ethnic and religious minorities.
Amidst an increasingly tense and adverse political environment in China, especially for religious groups, IGE remains the only religious freedom NGO that maintains ongoing collaborative projects with Chinese government and civil society partners. Recently, IGE conducted its fourth Sino-U.S. Counterterrorism Dialogue in Beijing. This unique platform convenes high-level government, military, and civil society leaders from China and the U.S. to engage in both candid and friendly dialogue over issues related to terrorism, religion, governance, America's lessons learned, and China's Muslim communities.
IGE also co-sponsored the launch of a Tibet Governance Lab initiative in Washington, DC which convened the next generation of young Tibetan scholars and social activists that are actively engaged in on-the-ground work in Tibet. This was the first ever gathering of its kind and is essential to cultivating a network of the next generation of community leaders and changemakers from Tibet.
"IGE is one of the most effective organizations in the world for opening and maintaining critical dialogue on some of the most sensitive political and human rights issues in potentially volatile regions. I have personally participated in IGE's efforts to facilitate dialogue and advance religious freedom. IGE's programs have had a greater effect than any U.S. Government effort I have seen. IGE has earned an international reputation as a platform to bring parties together to address issues ranging from democracy promotion, human rights, and religious freedom. Moreover, as a Christian, I believe IGE's approach models the humility, love, and boldness of true Christian faith and Biblical principles. IGE has become a quiet resource to help government leaders in various nations find a way to begin talking when formal politics may prevent such efforts. IGE is the one organization I know that is an Ambassador of Reconciliation, and is often more effective than almost all government and diplomatic efforts I have seen in my 40 years of military, government, and community service."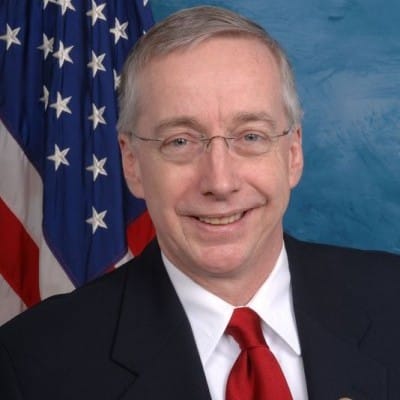 Geoff Davis
Member, House of Representatives (ret.) and IGE Sino-U.S. Counterterrorism Dialogue participant
Since 2008, IGE has been working on Tibetan issues surrounding freedom of faith, governance, and reconciliation.
IGE Executive Director James Chen shares about a recent trip to the Basque Country of Spain where IGE co-sponsored a workshop which convened Tibetan scholars and community leaders, Chinese academics, and international scholars. The workshop explored governance models in multiethnic states and gave Tibetans a global platform where they had a full and equal seat at the table alongside Chinese and global delegates.

IGE remains the only religious freedom NGO that maintains ongoing mutual projects with the Chinese government and civil society partners and continues to collaborate with them to provide unique platforms for friendly, open dialogue over issues related to religion, governance, and religious minorities.