IGE catalyzes freedom of faith worldwide so that everyone has the ability to live what they believe. We have three main pillars to our approach:
I. The teachings of Jesus: We believe, share and live what Jesus taught us—love, acceptance and reconciliation lived in a way that compels engagement and understanding for all.
II. Religious Freedom: Committed to universal human dignity, we work for a future when all people, of any faith or no faith, have freedom of belief and equal citizenship. We spread the truth that religious freedom is integral to a flourishing society and a stable state.
III. Relational Diplomacy: We overcome obstacles of culture and religion by creating and nurturing mutually beneficial relationships, inviting all viewpoints to the table, working together as partners for the common good. Learn more about IGE's Principles of Engagement here.
IGE seeks to create the relational context for evangelism. There needs to be a space where issues of religion and belief can be freely and safely discussed. As IGE creates those spaces, we are able to implement programs that create opportunities to influence leaders who determine laws and policies that restrict or oppress people of faith. As our programs start to change the mindsets of these leaders, they, in turn, gradually change laws, policies, and social attitudes such that people of faith gain greater freedom to live what they believe. The Church also gains greater freedom to be salt and light.
We encourage you to take the next step in your journey with IGE:
IGE was founded in 2000 by Bob and Margaret Ann Seiple. As America's first-ever Ambassador at Large for International Religious Freedom, Bob was increasingly concerned that religious freedom was something everyone talked about but no one knew how to achieve. They founded IGE to bring hope to vulnerable people of faith through initiatives that pave the way to a freer and safer world.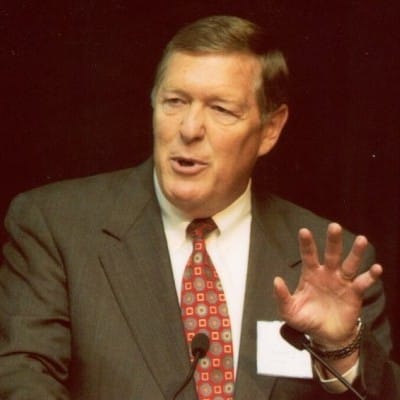 Amb. Robert Seiple
Founder