IGE Participates in 25th Anniversary Celebration of Diplomatic Relations between the United States and Vietnam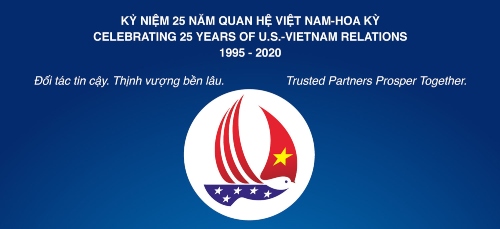 July 28, 2020 – At the invitation of the Vietnam Embassy in Washington, D.C., IGE was honored to take part in a celebration of the 25th anniversary of diplomatic relations between the United States and Vietnam. During the event, IGE President Emeritus Chris Seiple shared about IGE's work of religious freedom and reconciliation in Vietnam and its personal connection to his family. Since 2004, IGE has partnered with the Vietnam government to train nearly 5,000 government officials, academics, and faith leaders throughout the country on religious freedom and rule of law.
The event also featured congratulatory messages from U.S. Deputy Secretary of State Stephen Biegun, Senator Patrick Leahy, and Congressman Ted Yoho.
IGE's work over the past 15 years takes place in the context of growing cooperation between the U.S. and Vietnam in trade, security, education, and many other fields. Within this bilateral relationship, IGE has played a key role in building people-to-people relations and engagement on good governance, human rights, and religious freedom.
To learn more about IGE's work in Vietnam, please contact IGE's Vietnam Program Manager Hien Vu (hvu@globalengage.org).