IGE Appoints John Boyd as President and CEO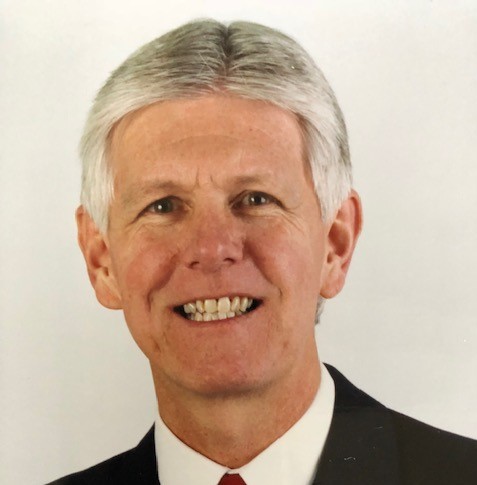 November 28, 2018
ARLINGTON, VIRGINIA—The Institute for Global Engagement (IGE) is pleased to announce the appointment of John Boyd to the role of President and Chief Executive Officer. James Chen, who had been serving as IGE's Executive Director, will assume the role of Vice President of Global Operations.
Mr. Boyd brings an impressive track record of transforming and growing organizations in both the private and non-profit sectors, here in the U.S. and internationally. He most recently concluded a 10-year career as the CEO of Mission Aviation Fellowship, the premier faith-based non-profit providing aviation and technology services to serve people in isolated regions worldwide.
IGE Board Chair John Creswell shared, "John is a humble leader with immense experience working across cultures and leading complex organizations. There is no one better to take the IGE mission and expand it to meet the needs we face today. We are excited to expand and grow the mission and reach of IGE."
James Chen added, "With IGE's work of catalyzing freedom of faith breaking exciting new ground around the world, we are truly blessed to have John's leadership, wisdom, and experience at this crucial time in our growth and development."
Mr. Boyd has extensive on-the-ground experience successfully engaging governments, religious groups and NGOs in challenging contexts around the world. Having witnessed first-hand the disruption and pain caused by religious persecution, and the overall harm it inflicts upon all aspects of society, John is passionate about advancing religious freedom and relational diplomacy which are the hallmarks of IGE. "It is an honor and privilege for me to become part of the IGE team; I am excited to advance this crucial mission" said Mr. Boyd.
About John Boyd
John Boyd is the President and CEO of The Institute for Global Engagement (IGE).
Prior to joining IGE in November 2018, John had over five decades of experience transforming and growing organizations in both the private and non-profit sectors, domestically and internationally.
Prior to IGE, John served as the President and CEO of Mission Aviation Fellowship (MAF), a faith-based non-profit based in Nampa, Idaho, that provides aviation and technology services to isolated regions around the world. He joined MAF in 1993 and held various leadership roles within the organization including CEO of MAF South Africa. John has both commercial fixed-wing and helicopter pilot's licenses with an instrument rating. Over the course of 25 years in the mission aviation field, John has flown in Congo, Lesotho, and Haiti in support of non-profit mission related organizations as well as relief and development NGOs.
Prior to his time in the non-profit world, John worked in senior executive level positions in international corporate business for 17 years. And prior to his time in the corporate world John served in law enforcement for 11 years.
John is a graduate of the Law Enforcement Police College in former Rhodesia and holds a honorary Doctor of Humane Letters from Northwest Nazarene University and honorary Bachelor of Theology from Azusa Pacific University. Born in Dunbar, Scotland, at the age of three John emigrated to Africa with his family where they lived in Rhodesia (Zimbabwe), Northern Rhodesia (Zambia), and South Africa. John and his wife, Tanya, are happily married with three grown children.
About the Institute for Global Engagement
IGE seeks to catalyze freedom of faith worldwide so that everyone has the ability to live what they believe. IGE's three main pillars are: 1) The Teachings of Jesus: IGE believes, shares and lives what Jesus taught—love, acceptance and reconciliation lived in a way that compels engagement and understanding for all. 2) Religious Freedom: Committed to universal human dignity, IGE works for a future when all people of faith have freedom of belief and equal citizenship. IGE spreads the truth that religious freedom is integral to a flourishing society and a stable state. 3) Relational Diplomacy: IGE overcomes obstacles of culture and religion by creating and nurturing mutually beneficial relationships, inviting all viewpoints to the table, working together as partners for the common good.
IGE was founded in 2000 by Robert and Margaret Ann Seiple. Robert Seiple had previously served as the U.S.' first-ever Ambassador-at-large for International Religious Freedom.
Contact
For more information, please contact: Lindsay Kuntz | lkuntz@globalengage.org.