Center for Women, Faith, & Leadership Announces Leadership Transition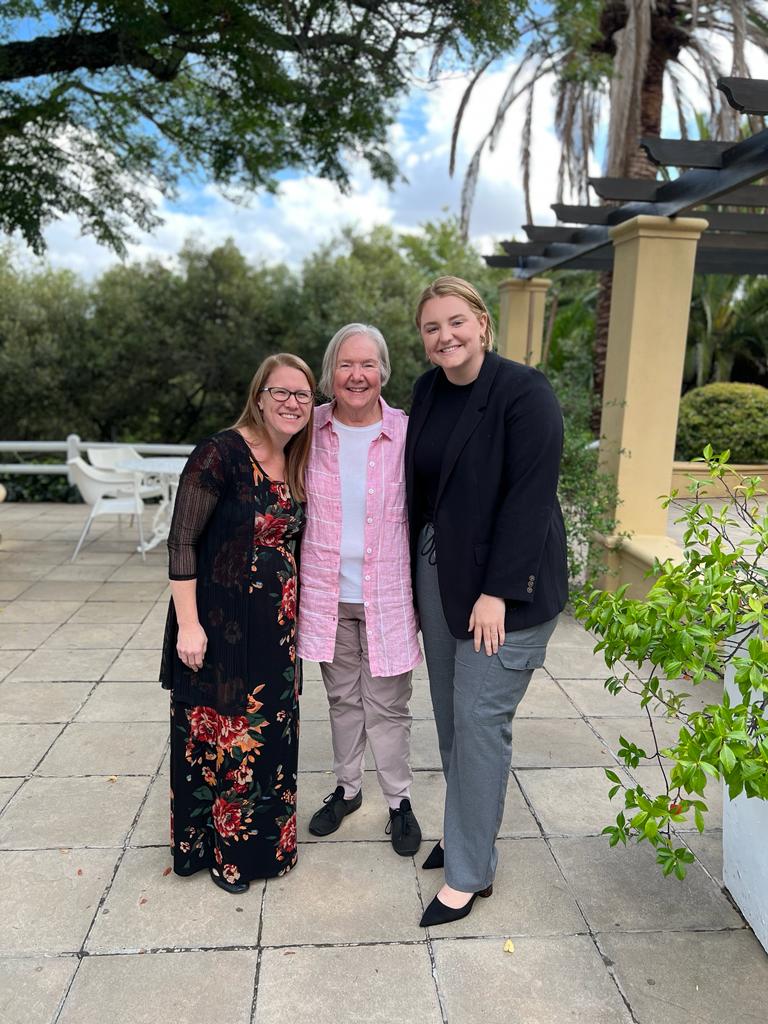 From left to right: Kristen Lundquist Mahosky, Margaret Weber, Kaylee Fisher
The Institute for Global Engagement is excited to announce that Dr. Margaret Weber will become the Center for Women, Faith & Leadership's new Program Director. Dr. Weber is uniquely qualified to lead CWFL. Having served with CWFL as a Senior Fellow and as its Advisory Council Chairwoman since 2014, she already embodies and exudes the values central to the work of CWFL. Prior to this role, Dr. Weber served as the Dean for Education and Psychology at Pepperdine University and has served for many years in post-secondary education and nonprofit management. She is an empowering leader for the Center and has developed deep relationships with our members, alumna, and global network. Dr. Weber is making this transition at a time of strength, with our team successfully implementing long-term strategic growth opportunities.
Dr. Weber will be supported by Kaylee Fisher, previously in the role of CWFL Program Assistant. Ms. Fisher will now serve as the Program Manager for all of CWFL's global Fellowship Programming, ensuring the smooth implementation of program logistics and participant communication. Ms. Fisher has served with the Center since 2019 and comes to us with expertise in intercultural relations and non-profit program marketing and development.
CWFL's former Program Director, Kristen Lundquist Mahosky, will continue to serve in an advisory role with CWFL as an Advisory Council member and a Senior Fellow focused on supporting Fellows in their sustainable leadership development, specifically around mental health and wellness practices. Ms. Lundquist Mahosky will transition to a full-time focus on her mental health practice, The Heights Counseling and Wellness, LLC.
"I'm excited about this upcoming change at CWFL," Ms. Mahosky shared, "After serving at IGE/CWFL for over 13 years, I am delighted that we have the opportunity to continue to grow and expand under the strategic leadership of Dr. Weber and the program management of Kaylee Fisher. They are women of faith, conviction, and calling; always caring about the participants first and allowing that to inform their strategy. It has been an honor to serve alongside them, and I look forward to our new roles as we continue the Institute for Global Engagement mission and its Center for Women, Faith & Leadership."
IGE is especially thankful to Ms. Mahosky, who was instrumental in CWFL's creation, development, and growth. Under her leadership, CWFL welcomed over 100 Fellows from 34 countries to participate in the programming. She also designed a certificate program with Pepperdine University which will be implemented in fall 2023. Her heart and dedication towards mentoring, amplifying, and elevating women of faith leaders worldwide have blessed hundreds of women and the countless vulnerable and marginalized communities they serve.