Since 2006, Uzbekistan has been designated a "Country of Particular Concern" (CPC) for religious freedom by the State Department. However, starting from 2016, Uzbekistan's leaders have ushered in unprecedented political, social, and economic reforms which have attracted worldwide attention. In July 2018, an official Uzbek delegation visited Washington, DC, to attend the State Department's first-ever Ministerial to Advance Religious Freedom. IGE and the Uzbekistan embassy co-hosted a panel presentation at the National Press Club where Uzbek cabinet ministers and parliament leaders announced major initiatives to reform legislation and government policies to improve religious freedom in the country.

In September 2018, IGE led a delegation of U.S. Muslim and Christian religious leaders, scholars, and civil society representatives to Uzbekistan to meet with government officials, academics, and religious leaders. During the visit. IGE signed a Memorandum of Understanding (MOU) with the Uzbekistan president's think tank and a local NGO to partner on research, conferences, workshops, and delegation visits to build religious freedom in the country. IGE is committed to walking alongside partners in Uzbekistan to deepen and broaden this progress.
Historic Updates Live from Tashkent, Uzbekistan
IGE Executive Director takes a couple moments to share what a momentous occasion IGE was honored to take part in during September 2018. Worldwide, news regarding religious freedom is often quite grim; Uzbekistan, however, is a country demonstrating their desire for change. IGE signed an agreement to work in Uzbekistan on trainings, research, and study tours to help catalyze freedom of faith! Exciting times to come! Listen in and learn more!
IGE Announces Partnership with Uzbekistan to Build Religious Freedom
On July 25, 2018, the Institute for Global Engagement (IGE) and the Embassy of Uzbekistan co-hosted a groundbreaking panel discussion at the National Press Club in Washington, DC, on the Uzbek government's new commitment to religious freedom. IGE is committed to walking alongside partners in Uzbekistan to deepen and broaden this progress.
"Our country stands ready for a broad international cooperation in this sphere of religious freedom…Together we stand at a new era of strategic partnership."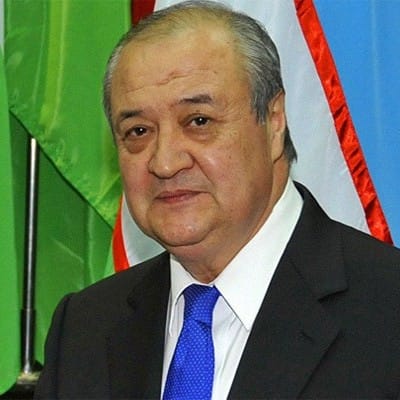 Abdulaziz Khafizovich Kamilov
Minister of Foreign Affairs, Uzbekistan