Institute for Global Engagement Announces Leadership Transition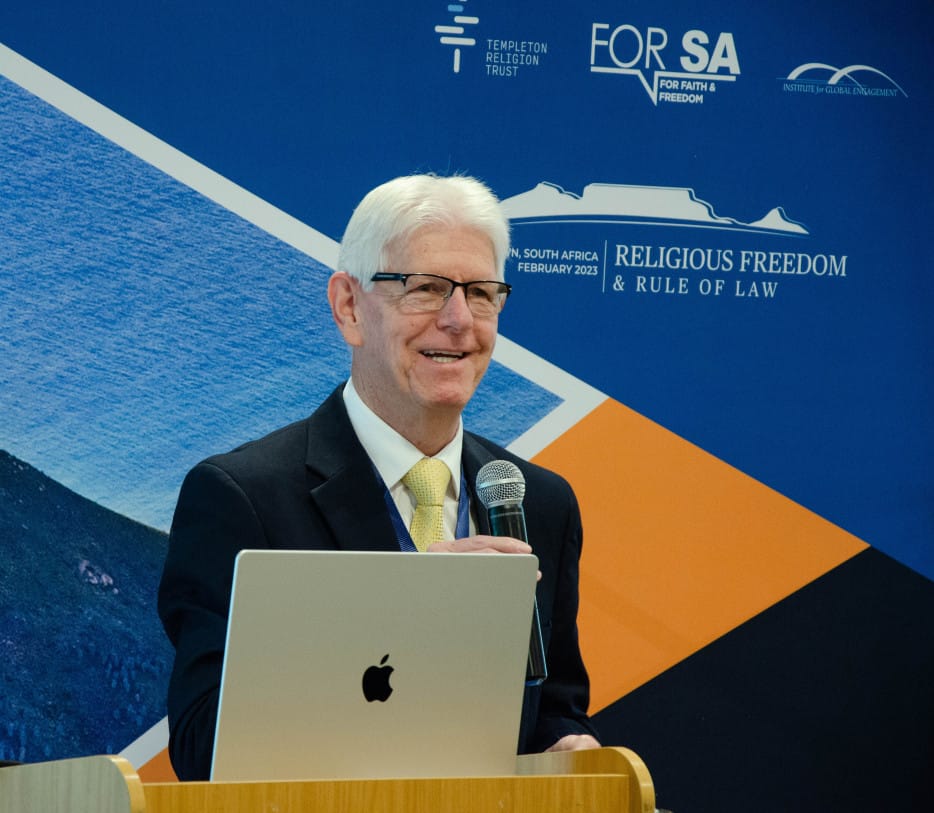 The board of directors announces the retirement of its esteemed President and CEO, John Boyd, who will be stepping down from his role after serving 4 ½ years at the helm. Boyd, driven by his unwavering commitment to the organization's mission, senses that he has accomplished what God had placed before him.
Board chair Nadine Maenza said, "Under John's leadership, IGE not only successfully navigated the challenges of the pandemic, but also launched initiatives in new regions and countries including Southern Africa and Eastern Europe. IGE also convened a major international religious freedom conference in Uzbekistan and continued its groundbreaking work in Vietnam. We are deeply grateful for his service."
Over the past year, IGE's board members have diligently ensured a seamless transition for the organization. As a result, the board is thrilled to announce the appointment of Bob Roberts Jr as the incoming President of IGE, effective June 1, 2023. Roberts is a pastor and renowned bridge builder who has dedicated his life to promoting and advancing religious freedom, peacemaking and civil engagement. He is the founder of GlocalNet and the Global Senior Pastor of Northwood Church in Dallas, TX, brings a wealth of experience, vision, and expertise to his new role.
"We are confident that Bob is the perfect person to continue to lead IGE in pursuing its mission to catalyze freedom of faith worldwide," said Nadine, "We appreciate the continued prayers from our supporters for IGE's staff and partners during this transition."

As Roberts assumes the role of President, IGE looks forward to embracing a new chapter of growth, innovation, and impactful initiatives under his guidance. The organization remains steadfast in its commitment to catalyzing freedom of faith worldwide so that everyone has the ability to live what they believe.
"I am truly honored and thrilled to join IGE as its new President," said Roberts. "IGE's esteemed reputation and transformative initiatives have already made a significant impact, and I am excited to build upon that foundation. Together with the board, staff, and partners of IGE, I am eager to continue advancing the mission, bring hope to vulnerable people of faith, and empowering individuals around the world to express their faith freely. IGE represents a beacon of hope and opportunity, and I am grateful for the chance to lead this extraordinary organization into a new era of global impact."
To learn more about the new president of IGE, click here to read Roberts' bio.