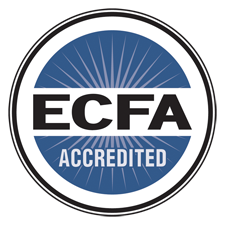 Your secure donation supports The Institute for Global Engagement's (IGE) ongoing work to catalyze freedom of faith worldwide. IGE is a non-partisan nonprofit that is legally registered as a 501(c)3 organization. Donations to IGE are tax-deductible. Our tax ID number is 23-3042456.
IGE places a high priority on protecting your privacy. We will not sell, share, or trade our donors' names or personal information with any other entity, nor send mailings to our donors on behalf of other organizations. For more information, see our privacy policy.
Your Support: 2020 Tax Benefits
For current, past and future supporters of IGE, please be informed that the CARES Act makes substantial changes applicable to the 2020 tax year that will allow you to maximize your tax benefits as it relates to your charitable giving through IGE:
Above the Line Deduction - If you do not itemize, previously you could not deduct charitable giving. However, now with the CARES act, you can deduct $300 of your contributions prior to your standard deduction.
Increased Deductions - For those who itemized, previously, you could only deduct 60% of your adjusted gross income. CARES act increases this limit to 100%. This means if you typically spread out a large gift over two years to take advantage of the deduction, you may want to look at including it in one year instead. Anything over 100% can be carried over to the next 5 years.
Corporation Benefits - Previously, corporations could deduct 10% of their taxable income. This has been increased to 25%. Anything above can be carried over to the next 5 years.
Alternate Donation Methods
We also accept support via these other methods.
Cryptocurrency
IGE currently accepts donations via Bitcoin, Ethereum, and Litecoin cryptocurrency.
Amazon Smile
Amazon will donate 0.5% of the price of any eligible AmazonSmile purchases to IGE.