In the Middle East, IGE seeks to rescue, restore, and return Middle Eastern Christians and other religious and ethnic groups to their homes where they can practice their faith free from fear. We identified and vetted multiple local organizations to come alongside and multiply the efforts that were already ongoing and were producing concrete results. Through these partners, we have impacted over 128,000 lives through our "3R strategy": Rescue-Delivering emergency relief supplies such as food, fuel, and clothing; Restore-Supporting educational opportunities for children; providing trauma healing and counseling, particularly for female survivors of ISIS' atrocities; and, Return-Enabling displaced families to return home and live in safety and security.
We believe a strong and vibrant presence of Christians and other religious and ethnic minorities is essential for the long-term transformation of the region into one that is peaceful, vibrant, and embracing of diversity; our partners (and the communities they represent) are devoted to doing what it takes to rebuild from the ashes. Accordingly, IGE's recent focus has been to support the return and rebuilding of Christian communities in northern Iraq.

We travel frequently to Iraq to meet with ISIS survivors, government officials, and religious leaders in the Nineveh Plain and in Baghdad to better understand their situation and needs of those in the region. We continue our trauma healing projects using a community-based, integrative, holistic, adult-learning approach where participants explore their own trauma and learn how to help others do the same. We fund the complete rebuilding of homes on the Nineveh Plains for those who were displaced by ISIS.
"Our thanks and appreciation to the Institute for Global Engagement and the Assyrian Aid Society for the rehabilitation of our house. In fact, we thank them for planting hope and giving us life back in Nineveh Plain."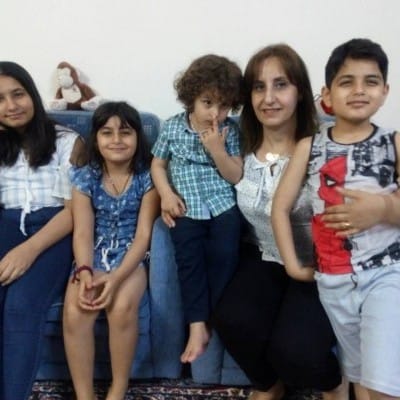 Nawal Habeeb Makho
Deserving family who returned to the Nineveh Plain post ISIS and received a rehabilited home through the work of IGE and one of our partner organizations, the Assyrian Aid Society.
One Home. Many Lives. Thank you for helping to make an impact!
During a recent trip to Iraq, IGE had the honor of meeting some of the families whose houses were rebuilt through the IGE/Assyrian Aid Society partnership and through your generous financial support!