The Center for Women, Faith & Leadership (CWFL) supports and equips women of faith to assume and advance in leadership roles and influence decision making in global affairs, with particular emphasis in areas where women are most affected yet have had the least influence - religious freedom, conflict resolution, and peacebuilding.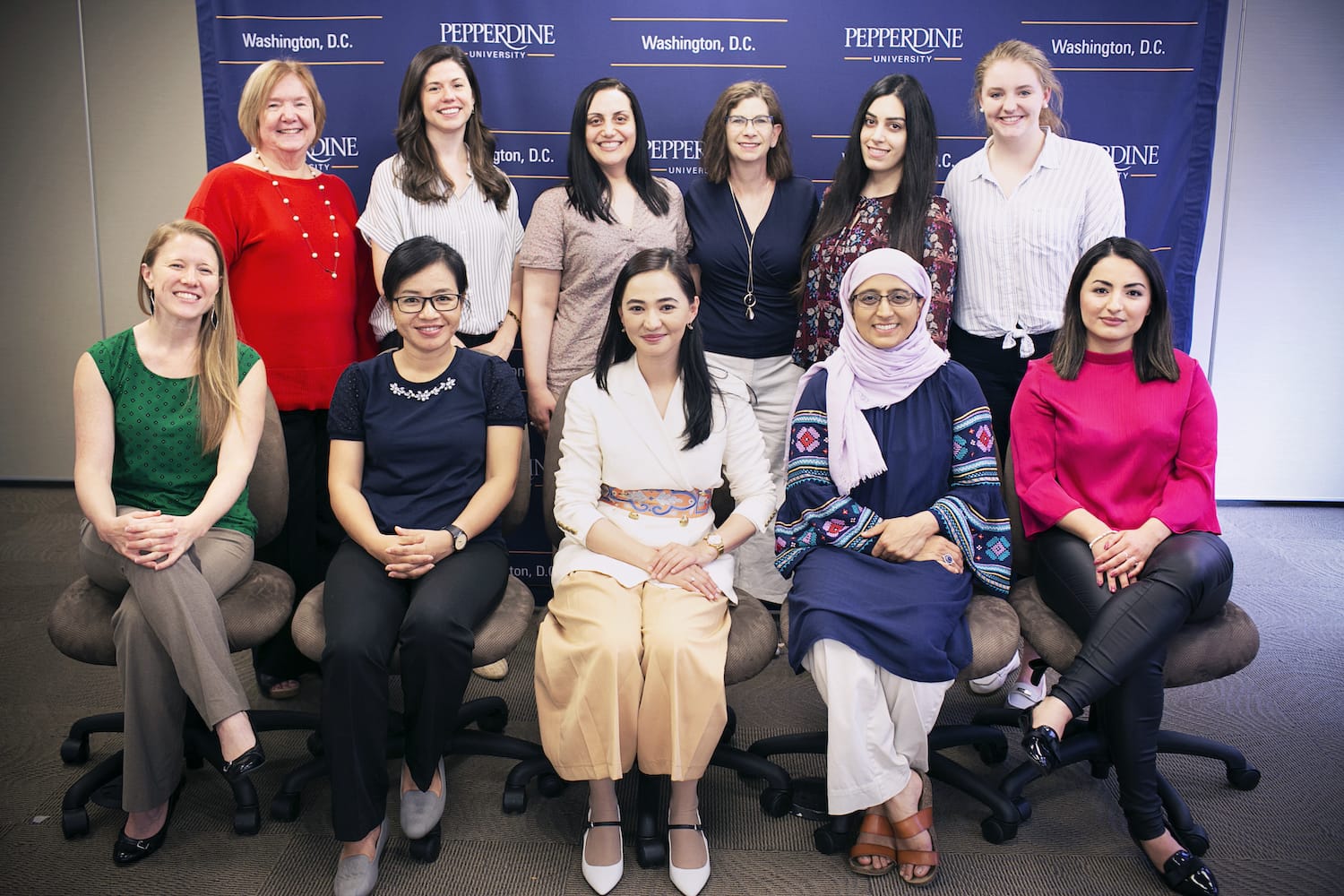 The CWFL Fellowship Program
The CWFL Fellowship Program is an innovative 1-year program that offers women of faith the opportunity to increase their capacity and leadership skills, in order to more fully address religious freedom, conflict resolution, and peacebuilding in their own contexts. Fellows will learn from one another, and from a network of experts, in order to enhance their leadership, cross-cultural communication, and negotiation skills, while leveraging their expertise and networks to more effectively influence and educate multiple audiences and stakeholders.
The Fellowship concludes with a capstone project where Fellows work to apply their skills and networks to a particular issue/challenge. In the process these Fellows demonstrate how women of faith can play integral roles in decision-making in global and community affairs, while also building a global movement of women experienced and equipped to be difference makers both in analyzing problems and implementing practical solutions.
The CWFL Online Fellowship Program
As of 2019, CWFL now offers a one-year online fellowship program for women of faith seeking to advance their leadership and self-care, as they advocate for the vulnerable and marginalized. The online fellowship is a means for CWFL to expand the reach of its successful in-person fellowship, to women of faith who are unable to participate in-person, due to health constraints, visa restrictions, transportation constraints, economic hardship, etc. The online fellowship represents the next phase in making CWFL resources more accessible and sustainable to a global community of women of faith leaders and advocates.

There will be ten modules with topics such as planning for leadership; overcoming challenges to leadership; ensuring sustainable leadership through holistic self-care; negotiating conflicts; building effective mentorships and networks; setting yourself up for success through prayerful strategic planning; and building philanthropic partnerships to support your work. Throughout these modules, fellows will be given the option to participate in a one-on-one coaching session with CWFL's Program Director. The purpose will be to provide individualized care and mentorship to each participant as they journey through the curriculum.
We are currently accepting applications for our inaugural online fellowship cohort. Applications due by October 31, 2019.
Sign me up to learn more about IGE's CWFL!
CWFL Educational Resource Site
The CWFL resource site seeks to make resources more accessible to global women of faith leaders and their supporters. The site includes:
Detailed information about the mission of CWFL;
Encouraging prayers and meditations from women of faith leaders, around the world;
Information about advisory support;
Suggested educational and supportive resources;
CWFL programming, including the CWFL Fellowship Program;
Ways to get involved in CWFL; and,
A self-led leadership development toolkit specifically for CWFL program participants and supporters.
"What is happening in Syria is beyond all of our imaginations and it breaks my heart…if women are not educated and empowered they will not have the ability to play a role in rebuilding security and peace. IGE's CWFL Fellowship offered me the opportunity to increase my capacity and leadership skills. Through the Fellowship, I became a difference-maker, both in analyzing problems and implementing practical solutions."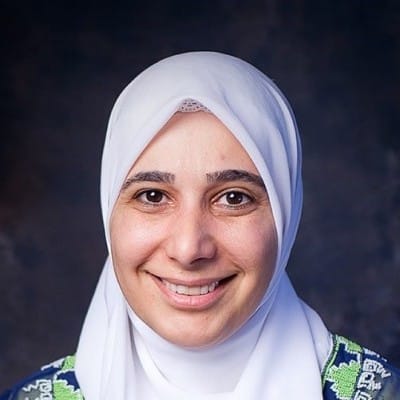 Ghada Ghazal, CWFL 2017-2018 Fellow
Educator from Syria; has lived abroad since 2012 due to the ongoing civil war. In Syria, she taught Islam & Arabic at the Al-Anduluse Institute for Islamic Studies, the only institute of its kind that works to empower Muslim women.
The Religion, Gender & Identity (RGI) Initiative
The CWFL Religion, Gender & Identity (RGI) Initiative serves as a public resource, compiling and disseminating research findings and analyses on issues related to the integration of women of faith in global affairs. With an emphasis on understanding women's roles in religious freedom, conflict resolution, and peacebuilding -- and their intersection with policy and practice -- the initiative serves as a platform for the pursuit and presentation of original research and as a resource to help equip leaders to better realize and utilize the imperative roles of women in all forms of decision-making and agenda setting, globally.
More information about the RGI Initiative can be found on the CWFL Educational Resource Site.
The CWFL Advisory Council
The Center for Women, Faith & Leadership Advisory Council is a body of prominent leaders from diverse sectors dedicated to supporting the vision and mission of IGE's Center for Women, Faith & Leadership (CWFL) and its corresponding programs. Council members play a valuable role in the substance and sustainability of the Center, serving as advocates and advisors on issues relevant to women of faith and religious women's leadership, especially their engagement and influence in under-represented sectors, in real-time.
As a global initiative, Council members represent a diverse array of cultures, geographic locations, ethnic and religious backgrounds, political perspectives and professional competencies. Individuals invited to serve as CWFL Advisory Council members typically include leaders from the public, non-profit and private sectors that have demonstrated personal distinction, leadership, and a commitment to building the capacity of women of faith in order to ensure that these women, with full agency as equal citizens, are equipped and empowered to serve as leaders and agents of change-across vocations and locations; and, on the world's most pressing socio-economic and geo-political challenges and conflicts.
For more information on the aforementioned programs, or for partnership inquiries, please contact Kristen Lundquist, Program Director, Center for Women, Faith & Leadership at klundquist@globalengage.org.
Interested in signing up for the quarterly CWFL newsletter? Visit the CWFL Educational Resource Site to learn more!