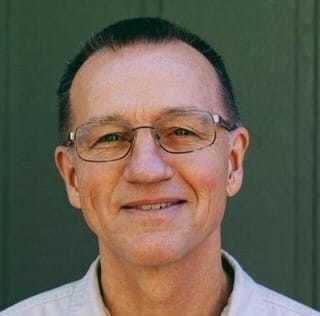 "IGE is a leading source of scholarly information and discussion about the role of religious freedom in the world. But if that was all IGE was about I would probably not be involved. What makes it an honor for me to be part of IGE's work is that it is taking the lessons of scholarship and testing them in the field in ways that make a real difference. The level of engagement on religious freedom that IGE has in Laos and other parts of the world is unprecedented."
Dr. Stephen Bailey is the Laos Program Officer at the Institute. He served as a Senior Associate for IGE in Laos since 2002. Dr. Bailey works to create partnerships and practical agreements between governmental and religious communities that promote a culturally-owned and legally protected religious freedom which contributes to social and political stability in Laos.
Stephen was involved in relief and development work in Thailand and the Lao People's Democratic Republic for 17 years. He earned his Ph.D. in Intercultural Studies from Fuller Theological Seminary (2002).

He was Associate Professor of Intercultural Studies and Director of the Alliance Graduate School of Intercultural Studies at Alliance Theological Seminary (2001-2011). He then served as Professor of Intercultural Studies at Simpson University (2011-2020). He is currently Associate Professor of Mission and Development Studies in the E. Stanley Jones School of Mission and Ministry at Asbury Theological Seminary.

His research interests are in Christianity in Buddhist Southeast Asia and the role of culture in community development.

Stephen has been married to Jacqui since 1983. They have four adult children and four grandchildren and live in Wilmore, Kentucky.