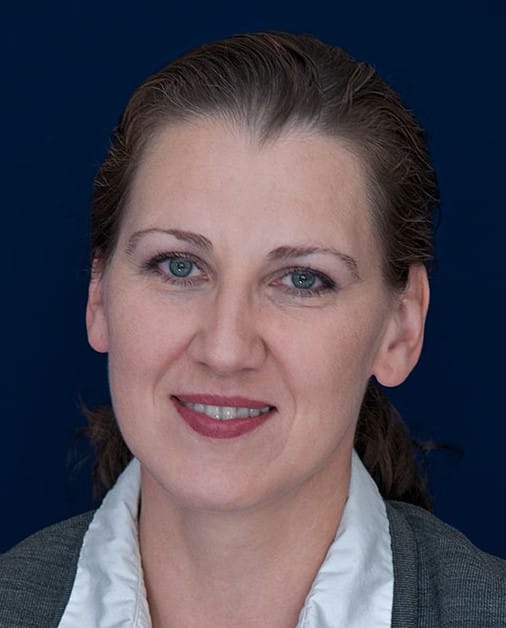 "When it comes to freedom of belief, security considerations normally take precedent, trampling this right. It is a privilege to be a part of an organization that recognizes and values both; IGE uses innovative ways to promote religious freedom without jeopardizing security, and roots its engagement in principles of respect and understanding, for this I am most grateful."
Marina N. Barnett is a Senior Fellow for IGE's Center for Women, Faith & Leadership. She served as Program Officer for Eurasia at the Institute for Global Engagement. Prior to joining IGE, she managed the al-Farabi Carnegie Program on Central Asia and the Russia Eurasia Program at the Carnegie Endowment for International Peace.
During her 12 years at the Endowment, Ms. Barnett helped launch and served as a manager of a large international project on establishing a broad network of non-governmental experts in Central and South Asia that aimed to promote regional cooperation and sharing of knowledge and technologies in the region through community-based and regional projects. She assisted in developing and launching the al-Farabi Carnegie Program on Central Asia, a joint project with the al-Farabi Kazakh National University (Almaty, Republic of Kazakhstan), and served as the primary financial officer for the project, drafting budgets, managing all financial arrangements, supervising accounting and reporting.
She organized a number of successful international conferences and seminars on religion, renewable energy, and regional security issues in Kazakhstan, Kyrgyzstan, Tajikistan, and Uzbekistan, with participants including government officials, business leaders, academics, and civil society activists from all five Central Asian states, Russia, China, the United States, and Afghanistan, as well as representatives of international organizations.
Marina received a Master's degree in International Affairs from the George Washington University (Washington, D.C.) and a Bachelor's degree in Oriental Studies from the Far Eastern State University (Vladivostok, Russia). Born in Almaty, Kazakhstan, Marina resides in Falls Church, Virginia, with her husband Michael and daughter Nina.