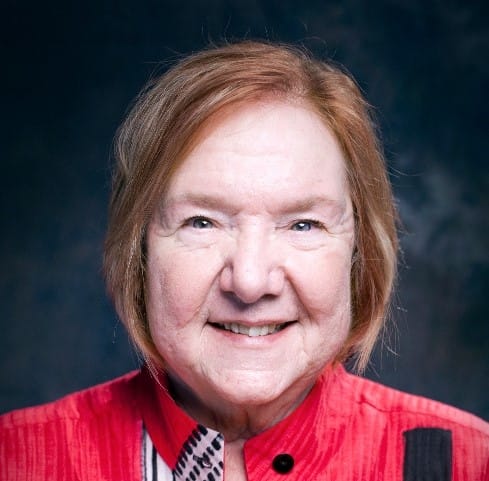 Margaret J. Weber, Ph.D., is a Senior Fellow for IGE's Center for Women, Faith & Leadership and oversees the Global Center of Excellence on Religion & Gender. Prior to joining IGE, Dr. Weber served as Dean and Professor, Graduate School of Education and Psychology (GSEP), at Pepperdine University (and leadership positions at Oklahoma State University). Dr. Weber developed global programs, including an international leadership course in the Organizational Leadership doctoral program, the Global Leadership Internship in the Social Entrepreneurship and Change master's program, and Aliento, the Latino(a) Center for Mental Health which incorporates therapy in Spanish speaking countries.
She led student groups on educational/immersion trips to India with a focus on Corporate Social Responsibility; to Kenya to partner with NGO's for responding to teen addiction in the urban slums; and to Ethiopia to partner with a faith based group serving in the government projects to educate young children.
Caring about issues of diversity, especially gender and racial/ethnic diversity, Dr. Weber initiated several projects at Pepperdine University, along with increasing the diversity of the student body, the staff and the faculty. She founded the Women and Leadership: Work-Life Balance Project which sponsors research on identity, relational style, motivation, and adaptive style. Through this project, Dr. Weber is contributing to the following issues: Health concerns, the role of faith; strategies for balancing work and family; global issues of women in India, Nigeria, Norway, and Iran. An annual conference features Women and Work-Life Balance to support women and provide role models for the younger generation. Dr. Weber served on the Board of the Union Rescue Mission in Los Angeles (one of the oldest and largest missions) that serves the homeless. She is particularly interested in women and children that have experienced trauma and abuse and find themselves homeless. GSEP has mental health clinics at URM, Hope Gardens, and Village of Hope (Orange County).
During her Ph.D. program from the University of Missouri, her specialization was in education and leadership. She started her career as a teacher in a small rural community in central Illinois where poverty, public housing and lack of educational aspirations had a major impact on the opportunities for adolescent children. After earning her doctorate and accepting a faculty position, she continued to incorporate social issues of housing availability and impact of the environment on access issues for educational attainment, mentorship of graduate students, and faculty development, especially women in the professoriate. She has published widely on these topics. She is writing a chapter on mentoring for a volume co-edited by her and Kerri Heath on women and work-life balance.