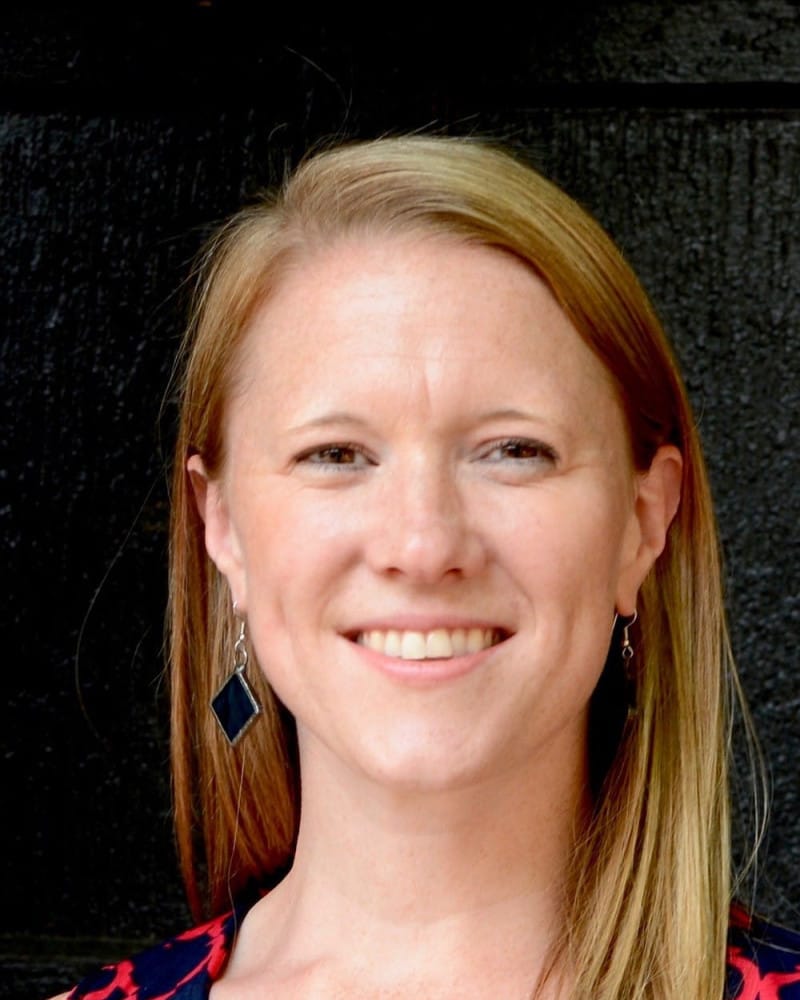 "Within different contexts the practice of women of faith in peace and security measures takes on different 'clothes,' sometimes existing within education, sometimes within civil service, sometimes through advocacy movements, and sometimes as a result of military service. The challenge of seeing all of this through a religious lens is that now women must learn to use the theological tools that once were used to oppress and build the barriers between them, to now build bridges—seemingly beating their proverbial swords into plowshares [Isaiah 2:4]."
Kristen Lundquist is a dedicated professional with expertise in women's psycho-social leadership development, intercultural & interfaith engagement, and holistic wellness (including mental health, yoga, meditation, fitness, and nutrition). Kristen serves as the Program Director for the IGE's Center for Women, Faith & Leadership (CWFL) in Washington, DC. In this position Kristen advises on issues of gender, religion & security, and manages the CWFL Fellowship Program (focusing on leadership advancement for women religious leaders), and the CWFL Advocacy Forum, which advances the leadership of women-of-faith to advocate for marginalized populations. Prior to her tenure at IGE, Kristen worked with women-focused NGOs in programming, research and development. In 2005 & 2010, she lived in the Middle East, examining women's roles in Christian-Muslim relations and U.S.-MENA foreign policy.

Kristen's research focuses on the role of women-of-faith in peace/security, with an emphasis on psycho-social recovery and well-being. With the view of aiding those affected by PTSD as a result of conflict, Kristen completed an M.A. degree in Clinical Mental Health Counseling from Messiah College, and serves as a psychotherapist at The Women's Center in DC, and Grace Wellness Center in Pittsburgh. Kristen is also the Founder of The Heights Counseling and Wellness, LLC. Kristen is a Licensed Graduate Professional Counselor in DC, and a National Certified Counselor.

Kristen holds an M.A. in World History from Eastern Illinois University, a B.A. in History and a B.A. in Theology with a focus on Near East Languages from The University of Northwestern St. Paul, and a certificate in Religion & Conflict Resolution from Nyack College. Kristen is a certified yoga instructor through Yoga Alliance, is a Certified Personal Trainer through the National Council on Strength and Fitness, and holds a Certificate in Nutrition from the University of Pittsburgh.