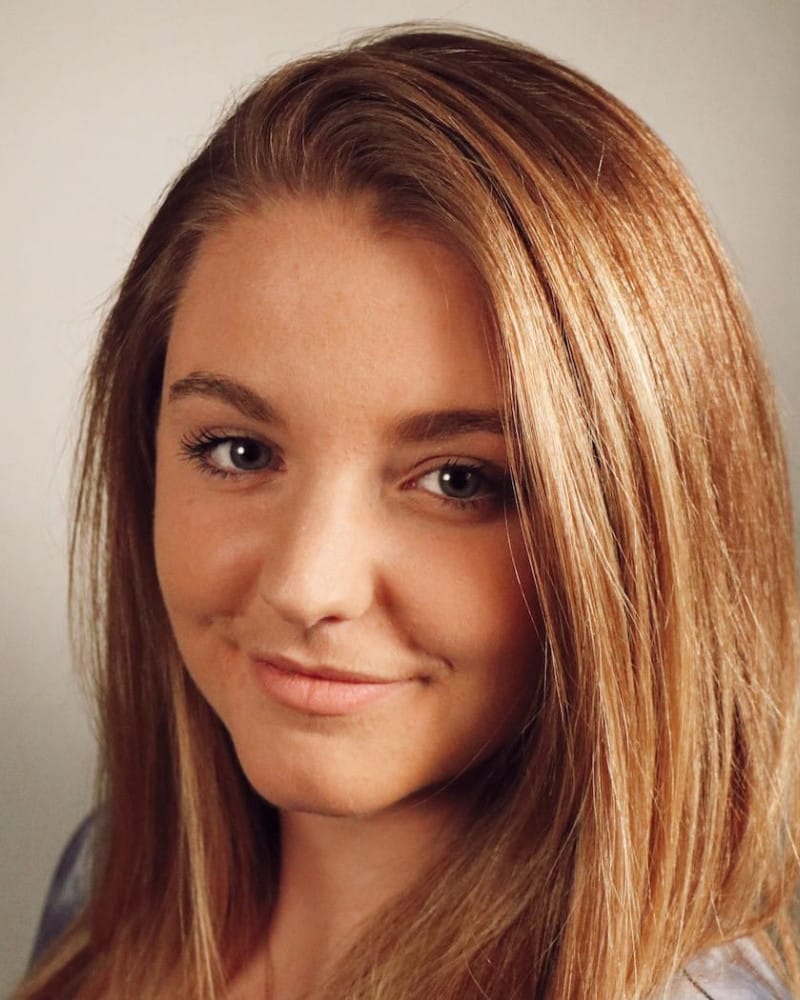 "IGE has given me the incredible opportunity to work with strong women from around the world. We value the chance to be in a safe place where we can discuss the hard questions and grow together. The Center for Women, Faith & Leadership has given me the platform to dig deep into my love of diversity and culture, while being grounded in the mission for religious freedom. Even in our differences, there is a beautiful thing we all have in common and that is our desire for all to live freely and believe freely. Barriers should not scare us; they should challenge us."
Kaylee Fisher serves as the Program Assistant for IGE's Center for Women, Faith & Leadership (CWFL). Kaylee graduated from Houghton College with a B.A. degree in Intercultural Studies with a concentration in Missions. Upon graduation, Kaylee moved to Washington D.C. where she worked for IGE as a CWFL Graduate Fellow while also working at a local church. In June 2020 she got married and moved to the Quad Cities where she currently works as a Church Mobilizer with World Relief as well as serving in her current capacity with IGE.
In previous years, Kaylee interned with the European Disability Forum in Brussels, Belgium, where she joined in advocating for inclusion and accessibility for person with disabilities. Her research continued throughout the end of her bachelor studies by integrating her experience with EDF into her Senior Capstone Research on "Accessibility in European Cities." Kaylee has demonstrated her passion for the oppressed in her missions volunteer work. She has traveled to Ukraine, multiple times with Every Child Is Worthy Ministries, where she personally assisted the Co-founders in the orphan care ministry through medical clinics, educational programs, and faith development.
Kaylee enjoys traveling, drinking coffee, and blogging in her free time