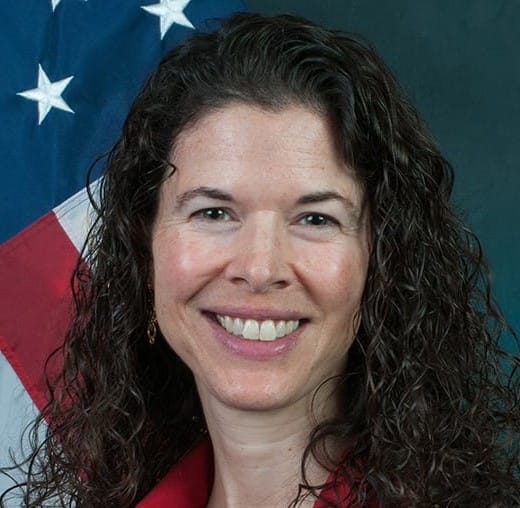 Judith is an Assistant Director in the International Affairs and Trade (IAT) team at the Government Accountability Office (GAO). Her portfolio includes a wide variety of international policy issues, including food aid, assistance to Latin America, religious freedom, and grants management. Recently, she and her teams have written reports on unaccompanied children migrating from Central America, cargo preference for food aid, and wildlife trafficking.
Judith has served as a representative on the GAO Employee Advisory Council; as a Board Member of Tiny Findings, GAO's onsite child development center, and in a variety of other leadership roles. She has also received numerous awards, including a Meritorious Service Award, a Client Service Award, and a Comptroller General's Award. Judith earned a Bachelor's degree from the University of Notre Dame.
After volunteering as a Holy Cross Associate in Santiago, Chile, she then went on to receive a Master's degree in Public and International Affairs from the University of Pittsburgh.