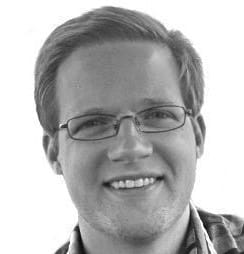 "The Review of Faith & International Affairs is the leading forum for thoughtful yet practical discussion on questions of religion and foreign policy, and it's a pleasure to work with my IGE colleagues to keep the journal at the forefront of that discussion."
Judd Birdsall is a senior editor with The Review of Faith & International Affairs and the senior research fellow at the Berkley Center for Religion, Peace, and World Affairs. He is also the project director of the Transatlantic Policy Network on Religion and Diplomacy.
A former diplomat, Birdsall served in the U.S. State Department's Office of International Religious Freedom and on the Secretary of State's Policy Planning Staff. He was also the founding chair of the Department's Forum on Religion & Global Affairs, a leadership role for which he received a Meritorious Honor Award. In 2010 he coordinated the compilation of the Religious Engagement Report, a global and whole-of-government survey commissioned by President Obama. His Cambridge doctoral dissertation was entitled A New Beginning: Barack Obama and the Reshaping of American Religious Diplomacy.
Birdsall writes and speaks regularly on issues of faith and foreign policy. In 2015 he helped to convene US and UK scholars and officials for British Council-funded policy consultations on the religious dynamics of Africa and the Middle East; he subsequently co-authored Toward Religion-Attentive Foreign Policy: A Report on an Anglo-American Dialogue. His articles have appeared in the Washington Post, Guardian, Religion News Service, Christianity Today, and he blogs regularly for the Huffington Post (US and UK).
He and his wife, Dr. Joannella Morales Birdsall, met while they both served in the Office of International Religious Freedom. They have a twin boy and girl.