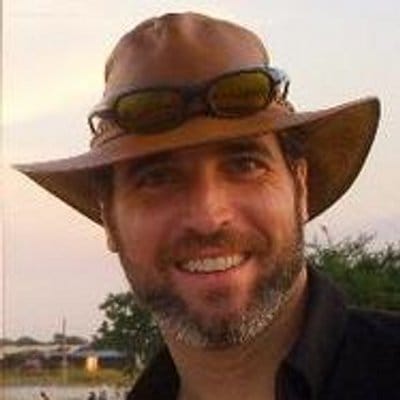 James Patton has worked designing, implementing and monitoring multi-stakeholder programs to promote economic development and mitigate violent conflict since 1994. He has lived and worked in nine countries on three continents, and has broad experience in building teams and consensus with the entire range of social and political actors in complex conflict environments.
Mr. Patton began his overseas work as a Peace Corps volunteer, conducting beekeeping and other sustainable development programs in rural Paraguay. He has worked in Bolivia assessing the impact of drug policies and military responses on rural indigenous communities and has conducted analysis and trainings with Buddhist monks in Cambodia on post-conflict and human rights issues. His recent work notably includes four years living in Colombia where he coordinated human rights and conflict transformation efforts throughout the Andean region as Deputy Regional Director for the Nobel Peace Prize-winning Quaker organization, the American Friends Service Committee. In this position he worked closely with indigenous, Afro-Andean, youth, military, security and governance representatives to build and expand upon programs to reduce violence and human rights violations in an area of ongoing armed conflict.
As a Foreign Affairs Officer at the United States Department of State, prior to joining ICRD, Mr. Patton worked with the Special Envoy for Sudan and was deployed for seven months as one of the first members of the expeditionary diplomacy teams sent to analyze potential conflict and to support stability in southern Sudan, during the period of their historic referendum for independence. Upon returning to Washington, he was assigned to support the work of USAID's Office of Conflict Management and Mitigation. He brings management skills, as well as expertise in conducting conflict dynamics analysis, mediation and conflict transformation programming to the ICRD team.
Mr. Patton holds a Master of Law and Diplomacy from Tufts University's Fletcher School and a Master of Divinity focusing on social justice theology from Harvard Divinity School, where he received awards for his oratory skills. He has also conducted a number of public speaking engagements complemented by photographic essays in support of his conflict mitigation work, and consulted on a PBS WideAngle documentary on the Bolivian coca issue. He is fluent in Spanish with practical experience in other languages.