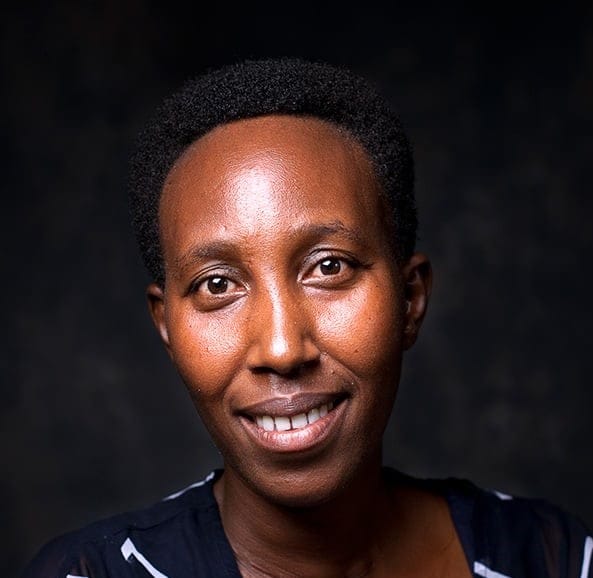 Isidonie BIZIMANA is an advocate, and president & founder of GIRITEKA Law farm. In this Position, she plans and supervises all the activities of the law firm. In addition, she teaches and empowers women in sharpening their knowledge in various domains such as law, human rights, gender, peace, and resolution of conflict. She also serves with other organizations, such as the Burundi Women Lawyers' Association, Advocate Burundi, TRIAL, and ALARM Burundi. In her work, she defends her customers interests at courts. She participates in the elaboration of acts; and, gives pieces of advice to different victims of sexual violence, social injustice, and human rights violations, etc. Besides these things, she offers free services to orphans, Widows, and vulnerable foreign prisoners.
Isidonie served as a member of the national group for the establishment of the law related to the truth and reconciliation committee. In 2012, Isidonie was a judge at the High Court of BUBANZA Province. From 2007 to 2011, she was the coordinator of Bujumbura legal assistance to the transitory program of post conflict reconstruction (PTRPC). From 2003-2007 Isidonie was the prosecutor in Bujumbura Province. In this position she instructed penal files; investigated; and fixed files in front of the higher level court, etc.
In 2001, Isidonie served as a professor and taught Introduction to Law at the Lycée of Saint Esprit. Moreover, she is a consultant for law and injustice matters. From 2010, she participated in many national and international meetings. In 2012, she participated in a workshop on the validation of the 2012-2016 Action Plan for the realization of the national gender policy. In addition, she participated in a workshop on human rights, especially on youth rights; and, she participated in the regional conference of Christian lawyers regarding topics of Christian leadership. Finally, Isidonie participated in a workshop about preventing and fighting sexual violence, at the invitation of the World Food Program (WFP).
Isidonie holds a Master's degree in Law from University of Burundi. Having compassion on the poor who cannot afford the cost of advocates, Isidonie has dedicated one day a week to them, in hearing—giving pieces of advice and defending them in front of the court. Taking her passion for women and children a step further, her cabinet is, benevolently, open to them one day a week. Isidonie is married and a mother of three daughters and two sons. She was born in 1972 at Gatumba in BUJUMBURA Province. She is Christian.