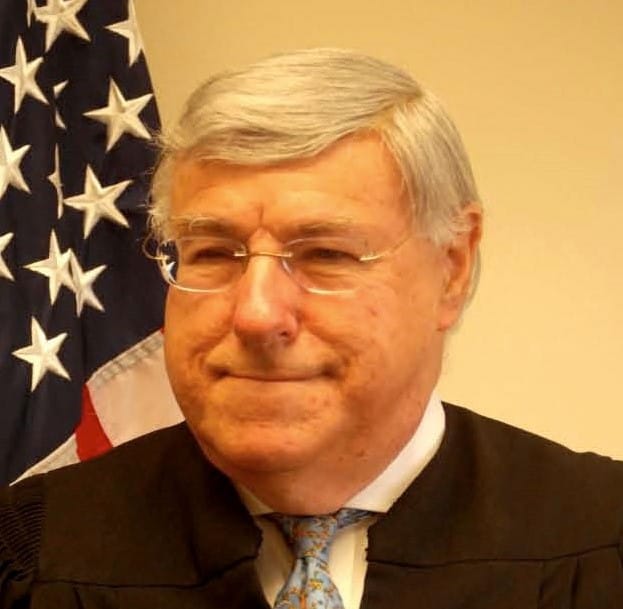 "Upon being introduced to IGE, I felt that God had been preparing me all of my life for this because of my legal, theological, and educational background in addition to my teaching and international work. It is a privilege and a joy to join IGE."
Hon. Rollin A. Van Broekhoven, after 32 years on the bench, is a retired Judge in the Washington, D.C. area. He previously served as the President the International Committee on Fundraising Organizations (ICFO), based in Amsterdam. ICFO is an association of national charity monitoring organizations.
Over the past 40 years he has served on a number of nonprofit organization boards, including charitable relief organizations, mission agencies, and educational institutions. For 25 years, as part of the founding group, he served on the Board of the Evangelical Council for Financial Accountability (ECFA), both as Chairman of the Standards Committee and as Chairman of the Board. He was also Chairman of United Response, the creditors' committee, in the bankruptcy of the Foundation for New Era Philanthropy.
He is a frequent lecturer and author on jurisprudence, federal litigation, bioethics, worldview analysis of public affairs, and nonprofit issues, and has lectured in universities and conferences around the world, particularly currently as a university visiting scholar and law professor in several universities in China.
Education: JD, LLM, DPhil, DLitt, DPS (Hon), LLD (Hon); postdoctoral research and study at the University of Virginia, the University of Oxford, and Hague Academy of International Law in the Netherlands. His interests and concentration have been in studying worldviews and their shaping the development of legal thought throughout history, and how a Christian worldview informs his work as a lawyer and judge. Admitted to the Supreme Court of Texas, the U.S. Court of Military Appeals, the U.S. Court of Federal Claims, the U.S. Court of Appeals (Federal Circuit), and the U.S. Supreme Court.