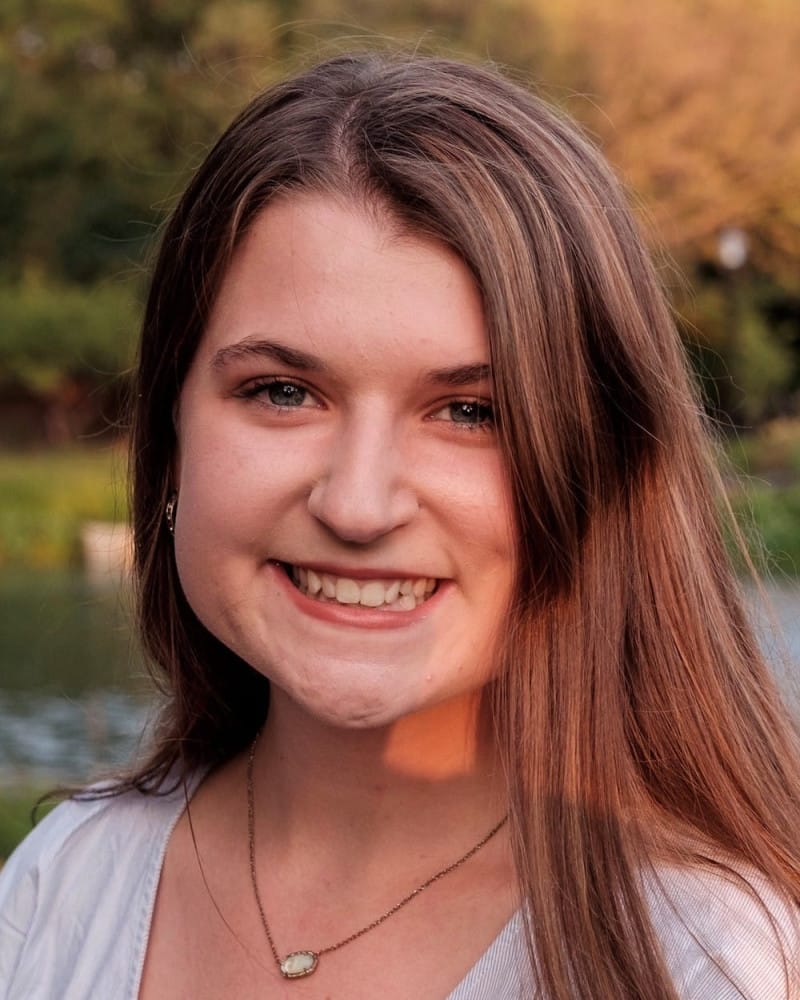 "I am incredibly excited to work with an organization such as IGE with its strong commitment to relational diplomacy and focus on promoting religious freedom around the world for all. The mission of IGE is important in ensuring that every member of the global community has a just and equitable experience, no matter their religious beliefs. I admire IGE's commitment to relationship building and relational diplomacy in their mission and believe that the importance of this work will help lead to a more just and tolerant global society."
Emily Needham is a rising junior at the Ohio State University pursuing a dual degree in History and Philosophy, Politics, and Economics (PPE). Emily is also minoring in German and Dance. Her interest in international politics and diplomacy started during her freshman year when she became involved in Model United Nations at Ohio State and began competing on the intercollegiate circuit. Since then, she has chosen to focus her studies around diplomatic history and global cooperation and is currently writing her undergraduate thesis on ballet in cultural diplomacy during the Cold War. In the future, Emily hopes to continue her study of diplomatic history in graduate school.
Emily is a native of Cleveland, Ohio, and last summer served as the governmental relations intern for the Centers for Families and Children and Circle Health Services, a large human services non-profit based in Cleveland.
At Ohio State, Emily works in the university's English as a Second Language Department as a student assistant and is also a group fitness instructor at the university's recreational center.