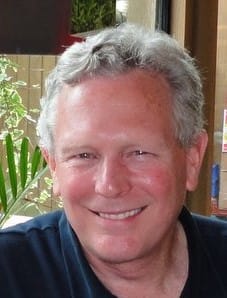 "Because we hold it for a fundamental and undeniable truth, that religion or the duty which we owe to our Creator and the manner of discharging it can be directed only by reason and conviction, not by force or violence." -James Madison, American founder and president "Memorial and Remonstrance" [1785]
Edward (Ed) Yager is Professor Emeritus of Political Science at Western Kentucky University (WKU), where he has taught for nearly thirty years. Among the courses that he teaches, the theme of religious freedom is especially pronounced in his political theory courses. He also teaches on religious freedom as an adjunct professor at The John Leland Center for Theological Studies.
In November 2019, Dr. Yager joined the IGE team for their historic trip to Uzbekistan to meet with government and religious leaders to discuss the advancement of religious freedom. At the invitation of the Uzbek government, the IGE team conducted educational and training seminars on religious freedom. Dr. Yager was invited to deliver "American Presidents and Religious Freedom," a presentation examining presidential advocacy of religious freedom in the American tradition.
In 2016, Professor Yager presented "Consulting the Past: John Locke, Thomas Jefferson, James Madison and the Elevated Status of Religious Liberty" to the WKU academic community. Just a few years earlier in 2012, he presented "John Locke: Religious Toleration and Lessons for Political Leaders" to the academic community at the University of Exeter, United Kingdom. At the time, Dr. Yager was working with scholars from The London School of Economics and Political Science on a project later to be published in Presidential Studies Quarterly.
Dr. Yager also writes on religious liberty and he is the author of "The Theological Foundations of Religious Liberty in the Thought of John Locke and James Madison" in The Commonwealth Review of Political Science (2015).
In 2005, Professor Yager co-led a WKU delegation to Chongqing Technical and Business University (China) and presented "The Political Philosophy of the American Declaration of Independence" emphasizing the Declaration's natural rights philosophy—including religious freedom—to faculty, administrators and students at that institution.
Prior to earning his doctorate, Ed worked in California local government for five years. He has also served on the City of Bowling Green's Ethics Board and the Mayor's Policy Committee. He is a past president of the Kentucky Political Science Association.
Professor Yager earned his PhD in political science from the University of California at Santa Barbara and his MSc in political theory from The London School of Economics and Political Science.

Ed and his wife, Marie, reside in Bowling Green, Kentucky. They are the proud parents of two adult children.