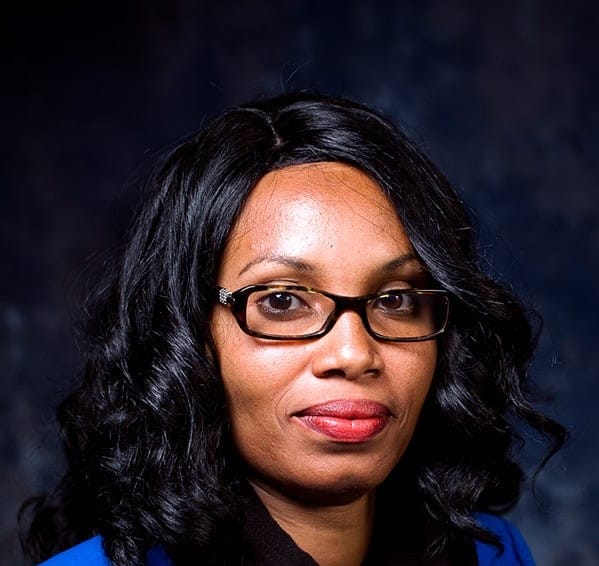 Ednah Kang'ee is a Peace and Conflict Consultant born and raised in Mombasa, a cosmopolitan second largest city of Kenya. Ednah Kang'ee is a devoted Christian of Anglican Domain, serving in the children's ministry of the All Saints Cathedral Church of Kenya. She holds a Masters of Arts degree in Armed Conflict and Peace studies, a Bachelor of Arts degree in Political Science and Public Administration and a diploma in Public Relations all from the University of Nairobi. She achieved international training as a Caux Scholar in Switzerland and trained in Peace Mediation at the Institute for Conflict Transformation and Peace Building in Switzerland.
Ednah is currently a PhD candidate focusing on Culture and Women Land Rights with specific reference to the Law of Succession and Inheritance Act (1981).
In 2007 Ednah married her best friend Kenneth Kang'ee Waiganjo and is a doting mother to her two sons Edley and Kenley Kang'ee.