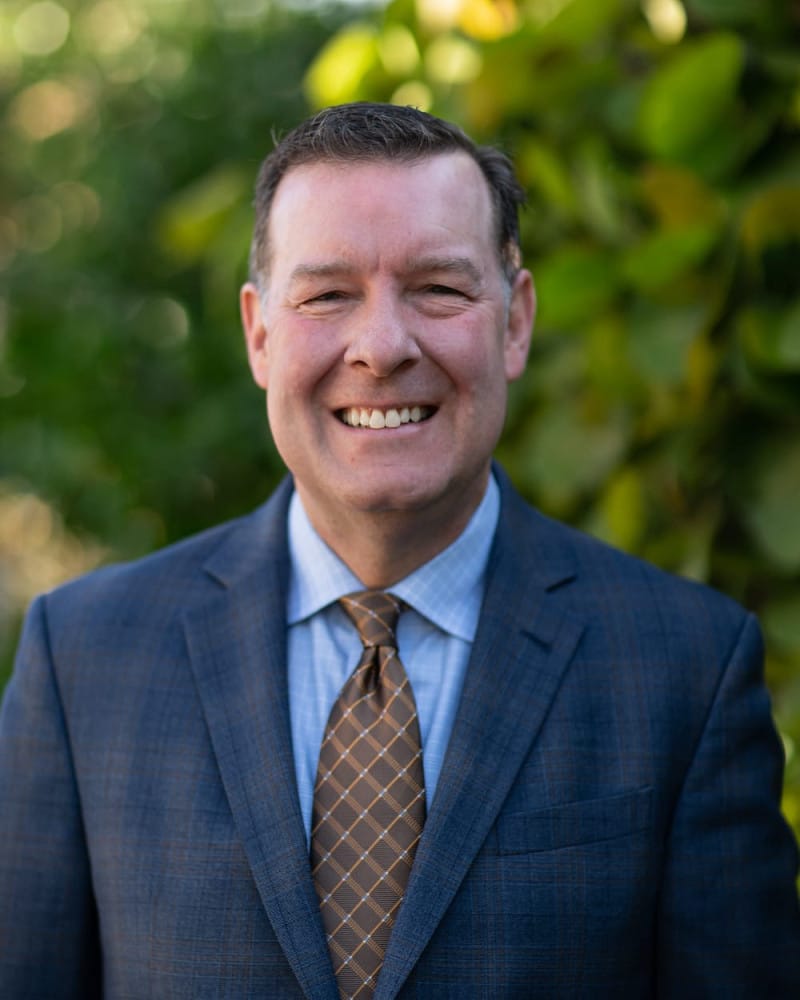 Dr. Seiple is an entrepreneurial leader with over 30 years of global experience using innovative educational initiatives to catalyze and convene cross-cultural teams that foster inclusive and sustainable change. He cares deeply about preparing the next generation of leaders with the competencies and skills they will need to engage the world elicitively, empathetically, and ethically, while bridging policy and people, academia and action.
Dr. Seiple earned his Ph.D. in International Relations from The Fletcher School of Law & Diplomacy at Tufts University, an M.A. in National Security from the Naval Postgraduate School, and a B.A. in International Relations from Stanford University.
He is the President Emeritus of the Institute for Global Engagement (IGE), a think-and-do-tank operating at the intersection of religion, realpolitik, and reconciliation through initiatives in conscience, citizenship, and constitution. IGE and Dr. Seiple are perhaps best known for playing a strategic role, among others, in helping to remove Vietnam (2007) and Uzbekistan (2018) from the U.S. State Department's religious freedom violations list.
During his IGE tenure (2001-2016), he developed a Theory of Change that brings government and non-government individuals and institutions together. He was able to bridge deep differences, building mutual respect as divergent parties worked on shared challenges in their multi-ethnic and/or multi-faith society. His relational diplomacy seeks the inclusion of ethnic and religious non-majorities. Always working at the invitation of the local actors, Seiple has co-created certificate programs in religion, rule of law, citizenship, conflict resolution, and security in such places as Africa, the Middle East, Central Asia, South Asia, China, and Southeast Asia.
After IGE (2016-present), Seiple was asked by the Templeton Religion Trust (TRT) to develop, and serve as principle advisor to, TRT's "Covenantal Pluralism Initiative" (CPI). Since its formal launch in 2019, CPI has awarded $31 million dollars, featuring grantees whose combined work yields strategic synergies. For example, in 2022, Dr. Seiple helped bring several global actors together in Uzbekistan, which hosted the "Dialogue of Declarations." This gathering convened several certificate programs to equip the citizens of Uzbekistan. Seiple also participates regularly in a cross-cultural religious literacy certificate program in Indonesia that, since 2021, has taught 4000+ teachers in Muslim elementary schools.
Seiple's capacity to convene and catalyze partnerships across deep political and theological differences—always in a non-partisan manner—led to invitations from both Democratic and Republican administrations to advise them. For example, from 2011 to 2013, Dr. Seiple served on a federal advisory committee to the U.S. Secretary of State. During this time, he acted as a senior advisor to the Secretary for religion and foreign affairs, while also co-chairing the committee's working group on religion and foreign policy. In this volunteer role, he helped draft and build unanimity among the working group's nearly 100 governmental, academic, and civil society leaders nationwide for a "White Paper" that presented recommendations for how the U.S. government and U.S. State Department should engage religious communities worldwide.
In 2020, Seiple served as Senior Advisor to the U.S. Agency for International Development, where he directed the research committee and provided policy input, in support of the U.S. government's first-ever, evidence-based summit on Strategic Religious Engagement.
He is the 2003 founder of the Routledge-published journal, The Review of Faith & International Affairs, which remains unique in its field. He is co-editor of The Routledge Handbook on Religion & Security (2013), and co-author of International Religious Freedom Advocacy: A Guide to Organizations, Law, and NGOs (Baylor University Press, 2009). His book, The U.S. Military/NGO Relationship in Humanitarian Interventions (The U.S. Army War College, 1996), is a seminal work in the field, detailing how people of different organizational cultures and political perspectives came together for a common purpose.
Last year, as a summary of his life's work, Seiple co-edited, with Dr. Dennis Hoover, The Routledge Handbook on Religious Literacy, Pluralism & Global Engagement. The opening (co-authored) chapters present a model and methodology for convening and catalyzing cross-cultural teams capable of co-creating educational initiatives that equip students and citizens with the competencies and skills necessary for building and sustaining an inclusive society. Through a generous gift from the Fetzer Institute, The Routledge Handbook on Religious Literacy, Pluralism & Global Engagement is available, for free, online, forever, enabling teachers of all kinds to download specific chapters relevant to their classes and curricula.
Seiple is a lifetime member of the Council on Foreign Relations and is a charter member of its religious advisory committee. He is a Senior Fellow at the University of Washington's Comparative Religion Program at the Jackson School of International Studies, where he taught Cross-Cultural Religious Literacy for four years.
He served as the Vice-Chair (2012-2014) and Chair (2014-2015) of the World Economic Forum's (WEF) Global Agenda Council on the Role of Faith, writing often for WEF. He is the co-founder of the IRF Roundtable. Seiple also has his own consulting firm, The Sagestone Group.
Dr. Seiple is a former Marine infantry officer (1990-1999) who served in the Pentagon, where he worked to envision how agencies of the U.S. government might coordinate better across their different missions. For example, he helped develop and implement an unprecedented force that could respond to a weapons of mass destruction incident (serving as the force's liaison to the FBI and the Centers for Disease Control during the 1996 Summer Olympics). For these efforts, and for contributions of "discernment, innovation and judgment," he was awarded the Meritorious Service Medal.
Over the years, he has appeared on BBC, MSNBC, Fox News, CN8, CNN, NPR, Saudi TV, Global TV, Pakistan News One & Vietnam TV4. He is recipient of the 2019 Religious Freedom Award from the J. Reuben Clark Law Society and the 2019 International Award from the International Religious Liberty Association. Chris is a three-time cancer survivor who embraces each day, gratefully.